While we are expecting the fingerprint scanner in the upcoming iPhone 5S, which is scheduled to be launched on September 10, quite unexpectedly a similar fingerprint scanner may be featured in the Samsung Galaxy Note 3, which is due for launch later today.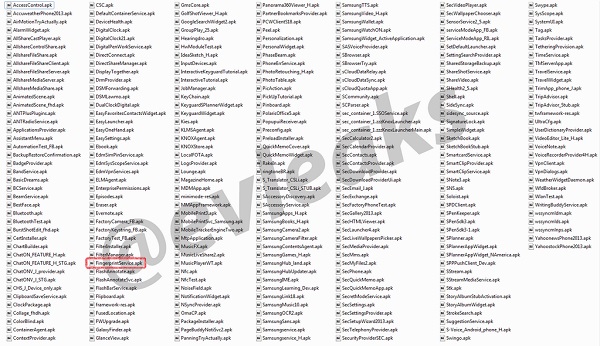 According to the leaked list of APK files that would be present in the software of the upcoming Samsung Galaxy Note 3, a mysterious FingerprintService.apk was spotted, which only means that there could be a finger print scanner embedded on the device. However, any such fingerprint scanner hasn't surfaced in any of the numerous leaks.
The fingerprint scanner is becoming a necessity for smartphones as the security for mCommerce market of apps/books/movies sales with mobile payments demands increased and tight security for the device. While Apple seems to be embedding the fingerprint scanner in the sapphire glass on the Home button, it is not yet known where the sensor would find place on the Galaxy Note 3.