Samsung Galaxy Note first hands-on [Video]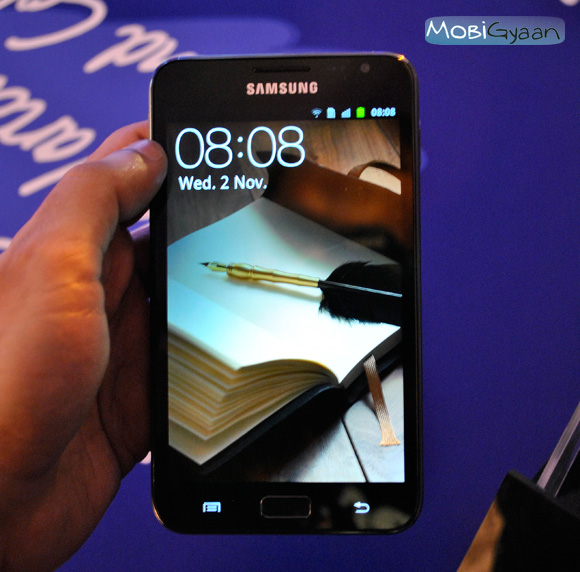 Earlier we showed you some pictures of the recently launched Samsung Galaxy Note from the launch event in India. Today we have a first hands-on video of the device. The device seems big for a smartphone and small for a tablet, so it fits somewhere in between.
The device is not that heavy and feels good as the build quality is pretty nice. The edge is lined up with chrome which gives it a good appeal, however I don't fancy chrome all that much. Another device in this category was the Dell Streak which never got much popularity, but Samsung thinks the other way around. Also the S-Pen, is a pretty nippy addition to the Galaxy Note but some say that a stylus is useless even if it lets you sketch or scribble on your device. Well, that's a personal opinion, check out the quick preview of the device and let us know what you think.