South Korean tech giant Samsung is all set to launch the Galaxy Note9 next month on August 9 at an event in New York. With the launch just three weeks away from now, you can expect more and more information about the Galaxy Note9 to pour over on the Internet at regular interval. Last week, a promo material of Galaxy Note9 that leaked online showed off the back of this device while also confirming 3.5 mm headphone jack and giving us a look at Note9's S Pen. Well now, a press render of the Galaxy Note9 has leaked online which gives us our best and clearest look yet at this upcoming Galaxy Note.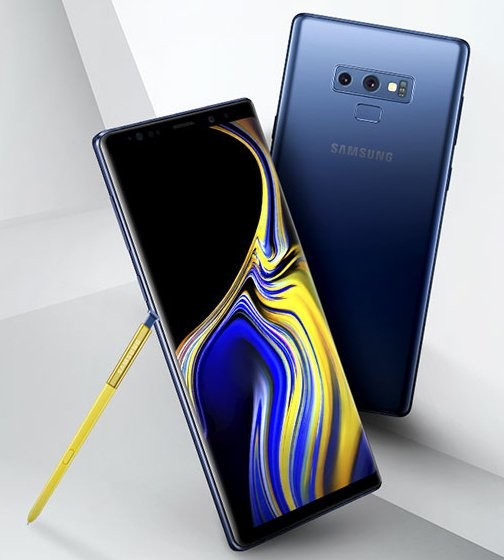 This press render (shown above) of the Galaxy Note9 has been leaked by ever so reliable leakster Evan Blass. As you can see, the design of the Galaxy Note9 has remained largely unchanged from last year's Galaxy Note8. In fact, the front of the Note9 looks very much like the Note8. However, the back of the Note9 does differ from that of the Note8.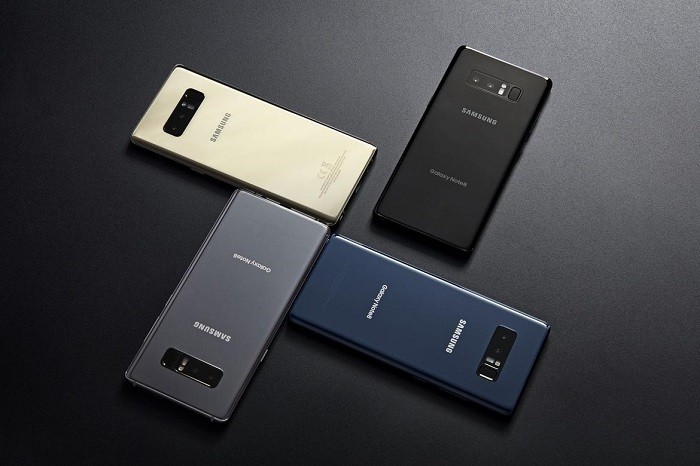 The Galaxy Note9 does come with a dual camera setup at the back along with a fingerprint scanner, however, unlike last year, the fingerprint scanner this time has been placed in a more thoughtful and convenient manner – under the camera. Besides, the heart rate sensor is now placed on the right side of the LED flash instead of below it. Furthermore, the camera that's placed in the center of this small island is bigger than the one on its left. Well, we don't know about you, but to us, the back of the Galaxy Note9 looks ugly – only because of this island that houses the dual cameras, LED flash and heart rate sensor.
Having said that, the fact that the Galaxy Note9 is coming with a fingerprint scanner at the back also puts an end to all the rumors and speculations surrounding the in-display fingerprint scanner. After all, the Galaxy Note9 won't be the first Samsung device to come with in-display fingerprint scanner.
With that being said, the leaked render also shows off the S Pen of the Galaxy Note9. While the design of the S Pen of Galaxy Note9 remains unchanged from that of the Note8, what seems to have changed is the color scheme. It looks like the S Pen will come in gold (or is it yellow?) color, no matter the color of the Note9. However, the top of the S Pen will be the same color as the back of the Note9, unlike Note8's S Pen that was painted with a single color through and through.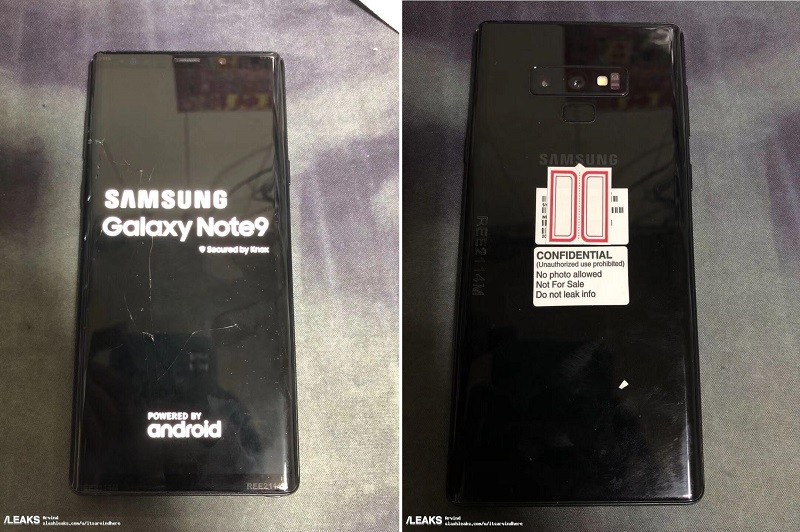 In related news, live images of the Galaxy Note9 have also leaked online which reveal glass-covered back. The design we are looking at is also in line with the design revealed through the press render leaked by Blass.
We expect to hear more about the Galaxy Note9 in the coming days.