Samsung Galaxy S10 and LG G8 might feature a sound-emitting display, a new report from South Korea claims. It is expected that the upcoming flagships from Samsung and LG next year may employ such technology. According to industry sources, Samsung, as well as, LG both are developing full-screen displays that eliminate transmitters side by side. Both companies are targeting commercialization early next year.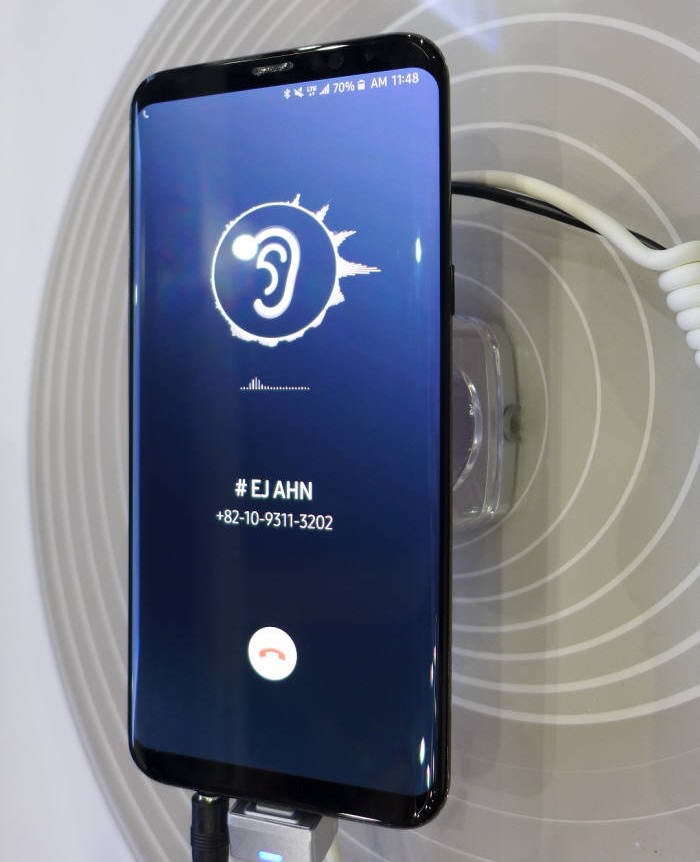 The image above shows a prototype of the sound-emitting display which Samsung unveiled last month at SID 2018 Display Week. Samsung is ready to commercialize a new display technology that will facilitate the screen to double as an earpiece. It is expected that Samsung might introduce this technology on the upcoming Galaxy S10 next year.
LG has its Crystal Sound OLED TVs showcased at CES 2018 are already using the sound-emitting panels. It seems the same technology might be available on its flagship phones such as the upcoming LG G8 next year. However, there is no clear evidence whether the sound emitters will be actually integrated under its screen.
"Both Samsung Display and LG Display are developing full screens without a transmitter to commercialize them early next year. We are interested in when products will be commercialized on Apple's iPhone", an industry official said. (translated from Korean text)
The Chinese giant, Vivo has already adopted a technology called Screen SoundCasting on the Vivo Nex S that replaces the earpiece with the sound-emitting screen. What do you think of this new display technology?