Samsung Galaxy S4 Mini reportedly seen on official Samsung website
We had earlier reported about the pictures of the Samsung Galaxy S4 Mini. While we are still not sure about the authenticity of those images, new reports claim that the Galaxy S4 Mini models have been listed on the Samsung support website.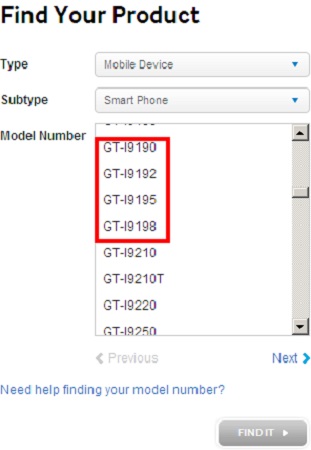 According to reports, four versions of the Samsung Galaxy S4 Mini were listed on the on the Samsung support website. The four alleged versions of the device are, the GT-I9190, which is the standard Galaxy S4 Mini model, the GT-I9192, which is the dual-SIM version, the GT-I9195, which is the LTE variant and the GT-I9198, which is reportedly made only for China.
While it is quite possible that there could be four versions of the Galaxy S4 Mini considering the various markets Samsung caters to, these reports are still not officially confirmed by the company and hence cannot be fully relied upon.