The Samsung Galaxy S5 was launched yesterday at the MWC 2014 event and gave us plenty of reasons to be delighted about. The one thing that was expected but not there was a an Octa-Core Exynos processor running Samsung Galaxy S5.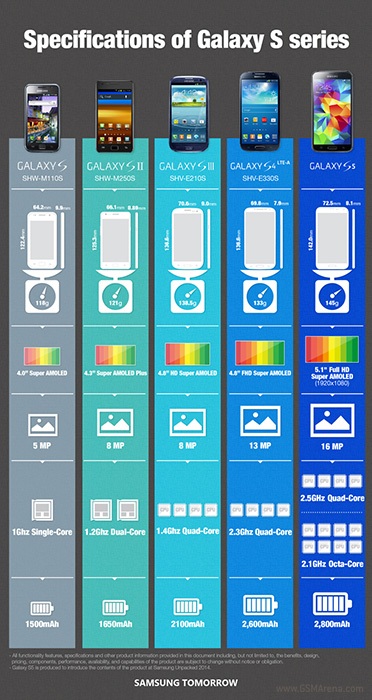 The Samsung Exynos processors have been in the news for long before the Samsung Galaxy S5 launch. We were left disappointed when the Samsung Galaxy S5 was revealed running a 2.5-Ghz quad-core Qualcomm processor.
But then, surprisingly, a version of the Samsung Galaxy S5 running a 2.1-GHz Exynos Octa-core processor, surfaced at the Samsung official 'Samsung Tomorrow' blog. It appeared in an infographic explaining the growth of the Samsung Galaxy S series. If you look closely, you will see a Samsung Exynos processor in the processor section.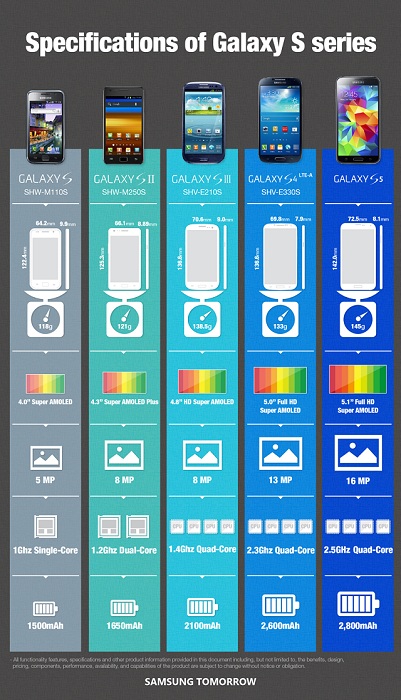 But the news then disappeared and Samsung, acting like the leak never happened, has replaced with the same news and an infographic sans the Exynos processor. As you can see, the difference between both infographics is subtle yet not so subtle.
Whether this is a leak or just a cover-up for an abandoned project cannot be ascertained right now. But one thing is for sure – Samsung has an Octa-core Exynos processor under its wings, and there might just be a flagship phone running it coming out sometime soon.