Back in December last year, South Korean tech giant Samsung announced its Galaxy A8 (2018) smartphone. And, last Sunday, at a pre-MWC event in Spain, Samsung announced its flagship smartphone of 2018 – the Samsung Galaxy S9. Well now, keeping in mind the needs of enterprise users, Samsung has announced the Enterprise Edition of the Galaxy S9 as well as the Galaxy A8.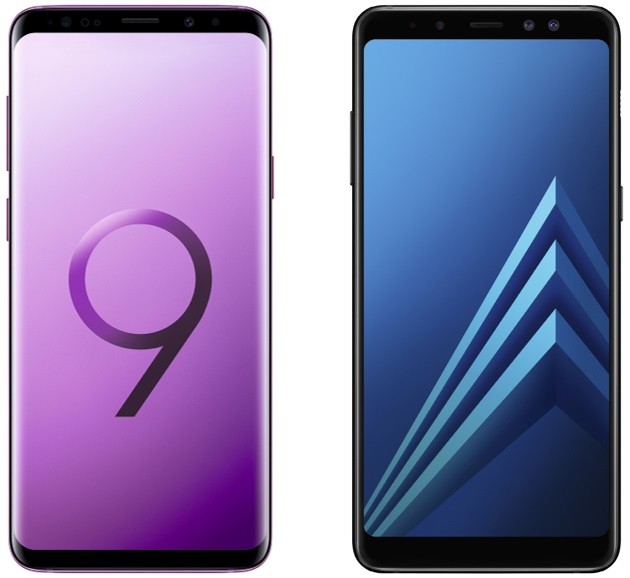 The Enterprise Edition of the Samsung Galaxy S9 and the Galaxy A8 have almost the same hardware that's found under the hood on the regular, non-enterprise versions of the Galaxy S9 and Galaxy A8. However, what differentiates the Enterprise and Non-Enterprise Editions of the Galaxy S9 and Galaxy A8 is the underlying software.
The Samsung Galaxy S9 and Galaxy A8 Enterprise Edition both come with three-year licenses for Knox Configure (Dynamic Edition) and Enterprise Firmware Over-the-Air (E-FOTA on MDM). The former allows corporate IT managers to "remotely configure a large number of Samsung mobile devices to work in specific operations and situations", whereas, the latter allows selective installation of firmware updates simultaneously on multiple devices through a compatible Mobile Device Management (MDM).
That said, the Galaxy S9 and Galaxy A8 Enterprise Edition both come with two-year manufacturer warranty, and, they also come along with a promise of guaranteed security updates. With the Galaxy S9 Enterprise Edition, Samsung is offering a total of four years of security updates. Out of these four years, Samsung will roll-out security updates on a monthly basis for the first three years, and, for the last year, the security updates will be rolled out once in a quarter.
On the other hand, the Galaxy A8 Enterprise Edition will get monthly security updates for three years.
"With the Galaxy S9 and the Galaxy A8, we've added two high-end business smartphones to the Enterprise Edition portfolio of devices that are specifically tailored to business needs. This allows business customers to benefit from a comprehensive solution package that meets existing enterprise mobility requirements to a high degree. As a result, both companies and employees are optimally positioned for digital day-to-day work." said Sascha Lekic, Director of IM B2B at Samsung Electronics GmbH.
The Samsung Galaxy A8 Enterprise Edition is priced at €499 (around ₹40,000) and is available for corporate customers in Germany. The Samsung Galaxy S9 Enterprise Edition is priced €849 (around ₹68,065) and will be available in Germany from April onwards. There's no word on if and when these Enterprise Edition smartphones will be launched in other markets.