Two days ago, South Korean tech giant Samsung confirmed that they are going to unveil the Samsung Galaxy S9 and Galaxy S9+ on February 25. That's not even a month from now, and, we have already told you to expect more information about these smartphones to surface online until they are announced. Well, here we are. The press renders of both the Samsung Galaxy S9 and Galaxy S9+ have surfaced online along with some more information about its specifications.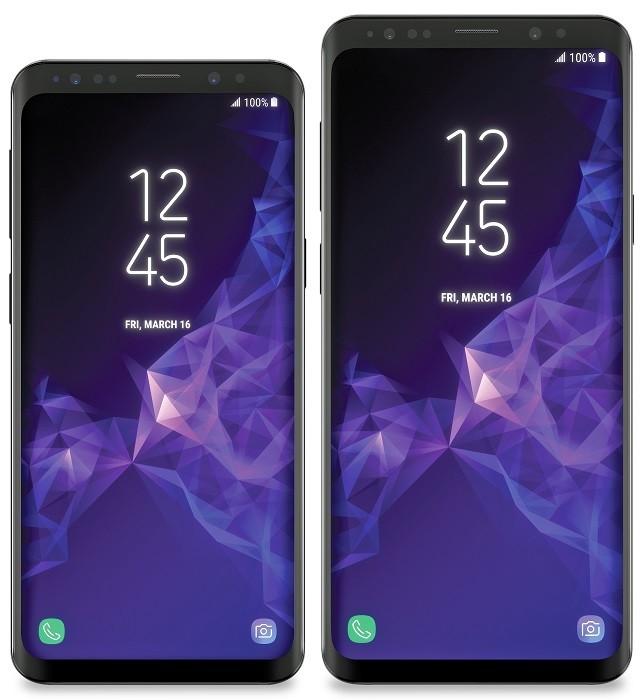 These press renders (picture above) of the Samsung Galaxy S9 and S9+ have been leaked by reliable leakster Evan Blass. Well, as you can see from these renders, the design of both these flagship smartphones isn't all that different from their predecessors, however, to me, these phones look similar to the Pixel 2 XL from the front.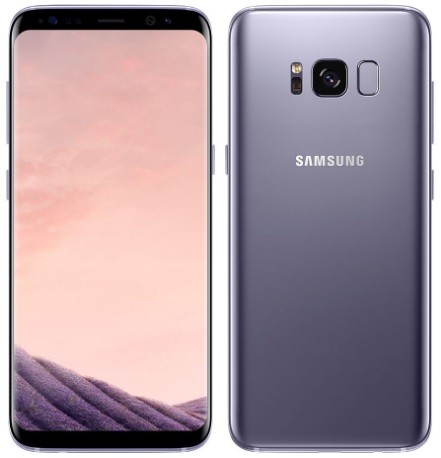 Moreover, you can also see that the bezels on these smartphones are a bit larger than its predecessors – the S8 and S8+. That said, everything else remains the same, like the Iris Scanner above the display and the absence of fingerprint scanner or physical home button below the display.
Speaking of display, according to Blass, the S9 will be feature a 5.8-inch Super AMOLED Infinity Display, whereas, the S9+ will feature a larger 6.2-inch display. Both of them will also have rounded screen corners, something that's evident from the renders shown above.
That said, while last year's Galaxy S8 and S8+ only differed in terms of screen and battery size, this time, the S9 and S9+ will differ in terms of RAM and internal storage as well. The smaller S9 will come with 4 GB RAM and 64 GB internal storage, whereas, the larger S9+ will boast a 6 GB RAM + 128 GB internal storage configuration. However, both these flagships will be powered by Snapdragon 845 SoC in the U.S. and China, and, Exynos 9810 in rest of the world.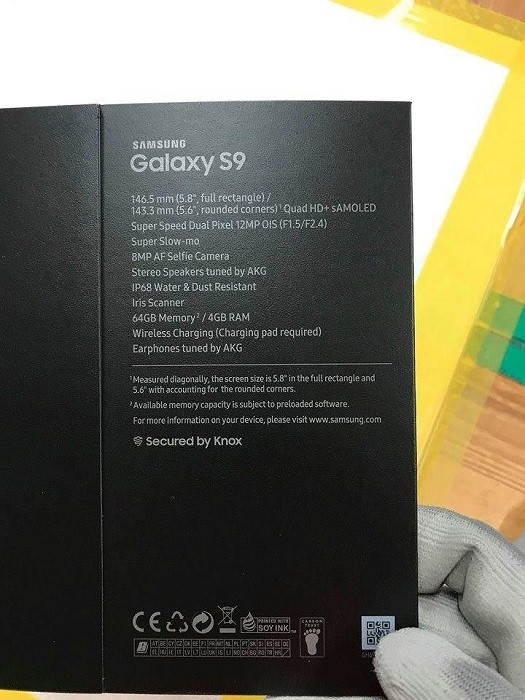 Two weeks ago, a leaked retail box of the Samsung Galaxy S9 revealed that the smartphone will come with a 12 MP camera at the back that will have variable aperture which will switch between f/1.5 and f/2.4. Well, Blass has confirmed that piece of information and has said that the S9+ too will have this kind of adjustment. However, while the S9 will come with a single camera at the back, the S9+ will feature a dual camera setup consisting of two 12 MP cameras, however, the variable aperture will only be found on the primary 12 MP camera on the S9+ with the secondary 12 MP module having fixed aperture.
Apart from all this, Blass also revealed that the S9 and S9+ will come with animated avatars that will be similar to the Animoji found on iPhone X. Furthermore, Blass has also confirmed that the S9 and S9+ will come with a fingerprint scanner that's placed at a very convenient and ideal position – below the camera – and, the dual camera setup on the S9+ will be in vertical orientation.
Lastly, the S9 and S9+ will also be coming with stereo speakers at the bottom, and, 720p slow-motion recording at 480 fps. Both these phones will be unveiled next month on 25th, and, are expected to go on sale from March 16.