A few weeks ago, we reported about Samsung reportedly gearing up to launch its upcoming Galaxy S23 series smartphones on 1st February, and now it appears that this is pretty much confirmed by the company, and it should soon be confirmed by the company.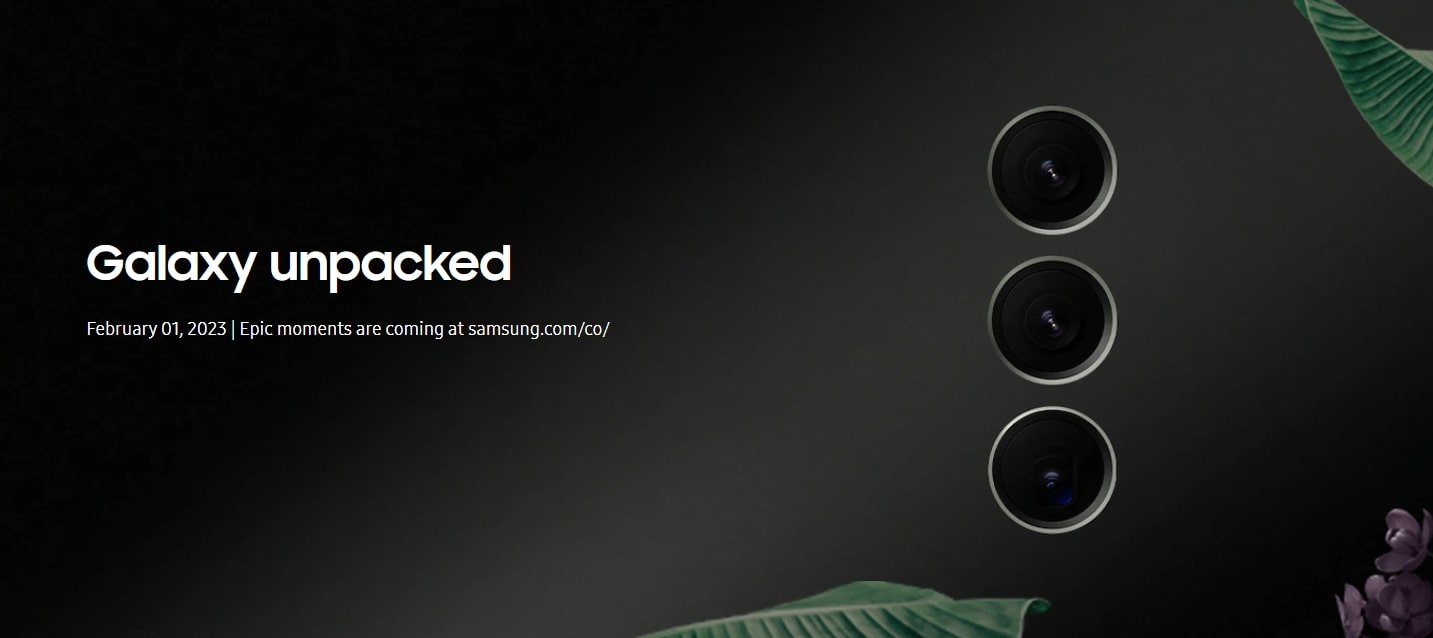 The Colombian website of Samsung has published a page that reveals that the Galaxy Unpacked event, where the company launches its flagship smartphones, is scheduled for 1st February. While the page is no longer available, a screenshot taken by 9to5Google reveals that the tagline for the event reads, "Epic moments are approaching."
The image on the website also teased that the flagship smartphones series from Samsung is expected to feature a triple-camera setup on the back. It also indicates that the devices will come in green and lilac color options.
The Samsung Galaxy S23 series will come powered by the Qualcomm Snapdragon 8 Gen 2 processor and apparently, the company won't be making Exynos-powered variants this time. This means all the S23 models available globally will come powered by the Snapdragon 8 Gen 2 SoC. Leaks also indicate that the Galaxy S23 will have a 200-megapixel main camera, while the base S23 and Galaxy S23 Plus models will come with a 50-megapixel main camera sensor.
If the device is indeed getting launched on 1st February, which is pretty much confirmed, then we expect the company to make an announcement for the Galaxy Unpacked event in the coming days.