Back in late August last year, at IFA 2017 in Germany, South Korean tech giant Samsung announced its Gear IconX (2018) wireless earbuds. And now, after almost a year from the announcement, Samsung has finally launched these wireless earbuds in India.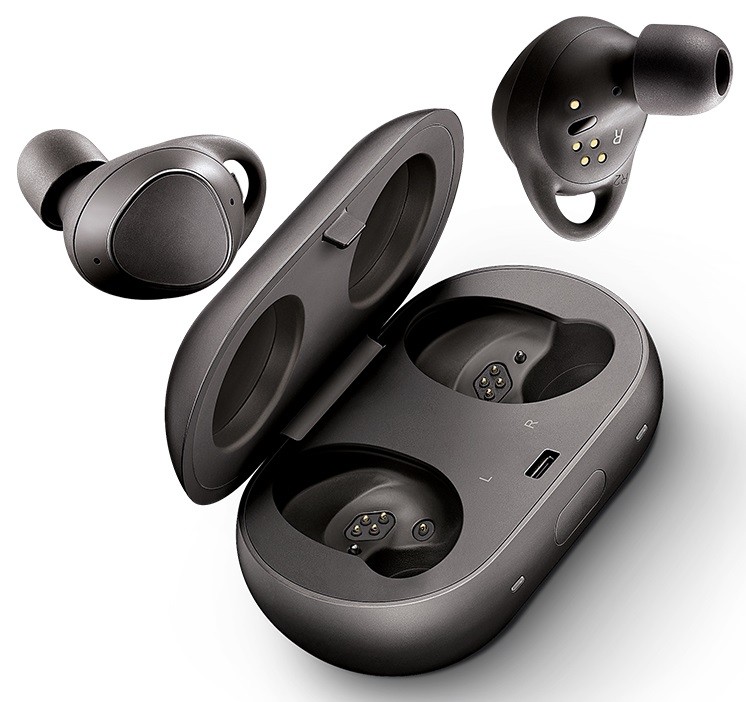 The Gear IconX (2018) are a pair of wireless earbuds that can be connected to your smartphone through Bluetooth. However, the Gear IconX (2018) aren't just normal wireless earbuds that you can use to listen to music. These also come with some cool features that make it a great companion to your intense workouts at gym.
The Gear IconX (2018) come with activity tracking that can automatically track activities like running or walking and analyse metrics like the distance covered, time taken, and calories burnt. You can pair the Gear IconX (2018) with your Gear S3 Frontier or the Gear Fit 2 Pro for tracking these activities, but, the earbuds also come with these capabilities built in which eliminates the need to pair them with the aforementioned devices.
The Gear IconX (2018) also syncs with the Pace Setter feature on Samsung Health which doubles up these earbuds as an in-ear running coach. That said, these earbuds also come with an enhanced Ambient Sound function that let the users decide how much Ambient Sound they want the earbuds to let in so that they are aware of their surroundings.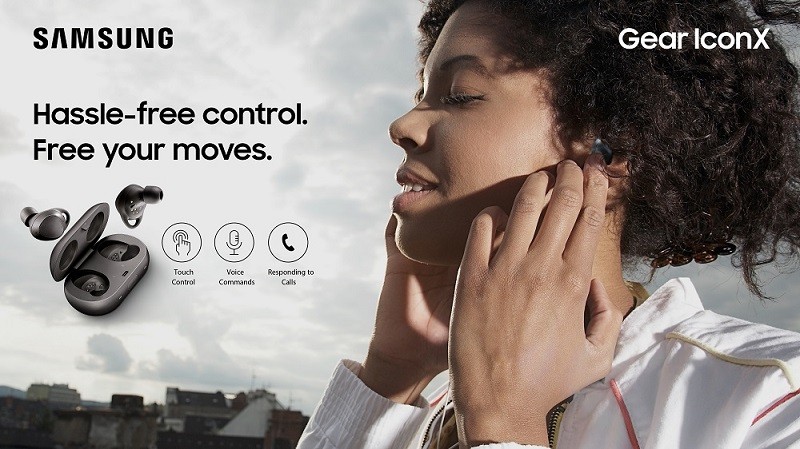 The Samsung Gear IconX (2018) comes with in-built music player along with 4 GB of storage that lets you load up your favorite music to it. The earbuds can also be used to answer calls, and, they also support touch controls and gestures that makes it easier for the users to control music playback. That said, the Gear IconX (2018) also comes with Samsung's digital assistant Bixby which enables the users to control music playback, place calls, or send messages by giving voice commands.
The Samsung Gear IconX (2018) also comes with a small storage case which doubles up as power bank for the earbuds as it comes with a battery inside it. Samsung says putting the earbuds in the case for 10 minutes gives one hour of connectivity.
Commenting on the launch of Gear IconX (2018) in India, Mr. Aditya Babbar, General Manager, Mobile Business, Samsung India, said, "Gear IconX brings a lot of enhancement besides completely cord-free usage, including Bixby voice commands, activity tracking and, most importantly, the music experience. These lightweight and comfortable earbuds are an ideal music companion for consumers, could be a dancer, painter, chef and anyone else, who needs tangle-free movement of their hands, while he/she is working. It also has special features for the fitness enthusiasts".
Samsung Gear IconX (2018) Specifications
Type: Wireless Earbuds
Storage: 4 GB (per earbud)
Connectivity: Bluetooth 4.2, USB 2.0 and Type – C
Sensor: Accelerometer, IR, Capacitive Touch
Speaker: 5.8 pi Dynamic Driver
Audio Formats: MP3, M4A, AAC, WAV, WMA (WMA v9)
Audio Codecs: Samsung Scalable Codec, SBC
Compatibility: Android 4.4 or later with 1.5 GB or more RAM
Battery: 82 mAh (earbuds), 340 mAh (charging case); Up to 7 hours of standby, up to 4 hours of talk time and up to 5 hours in Bluetooth Mode
Samsung Gear IconX (2018) Price in India and Availability
Price: ₹13,990
Availability: Available through Flipkart, Samsung Online Shop as well as through retail outlets across the country