The last smartwatch South Korean tech giant Samsung launched was the Gear S3 back in September 2016. Samsung didn't launch any smartwatch last year, but, it is expected to launch one later this year. It's very likely to be called the Gear S4, however, there have been some reports which suggest that the Gear S4 will instead be called Galaxy Watch. While there aren't much details available right now about this Gear S4 (or Galaxy Watch), a latest report states that this smartwatch will support Bixby out-of-the-box.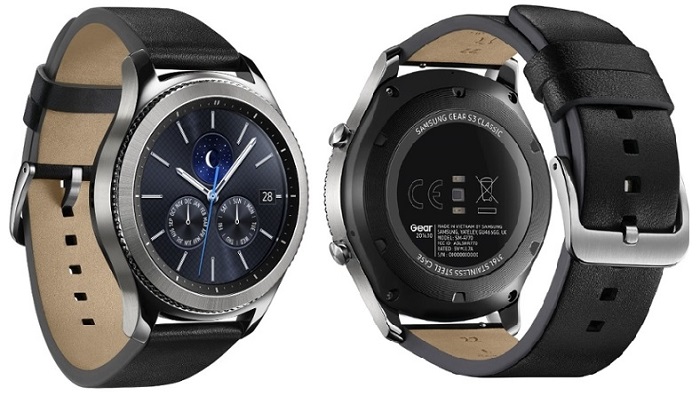 According to a report by SamMobile, the Gear S4 is confirmed to support Bixby right from the beginning. For those who are wondering why this a big deal should know that the Gear S3 launched in 2016 didn't come with support for Bixby, because Bixby wasn't launched at that time. However, even after Bixby was official, it didn't make its way to this 2016 Samsung smartwatch.
Bixby is a digital assistant like the Google Assistant and Apple's Siri, however, it's not as good as them. But, that doesn't mean Bixby is total crap. It does have some cool features up its sleeve. Bixby was introduced last year with the Galaxy S8 and S8+, and since then, it has been present on all the Samsung flagships like the Galaxy Note8, Galaxy S9 and the Galaxy S9+ that have been launched by Samsung.
While Samsung flagships coming with Bixby also came with a dedicated hardware button to activate it, SamMobile's report says that the Gear S4 won't come with any such dedicated button for Bixby, which frankly speaking, is a sigh of relief.
The Gear S4 not coming with a dedicated hardware button for Bixby does mean that you will be able to invoke it just by pressing the home button on the watch or by saying "Hi Bixby". It will actually be only replacing the S Voice.
Samsung is going to launch the Galaxy Note9 next month which is said to come with Bixby 2.0. Well, hopefully the Gear S4 too will come with this improved version of Bixby.