Earlier last week, we reported that Instagram was testing a new feature that would allow its users to ask open-ended questions in Stories. Well, Instagram is done testing that feature and has announced it officially.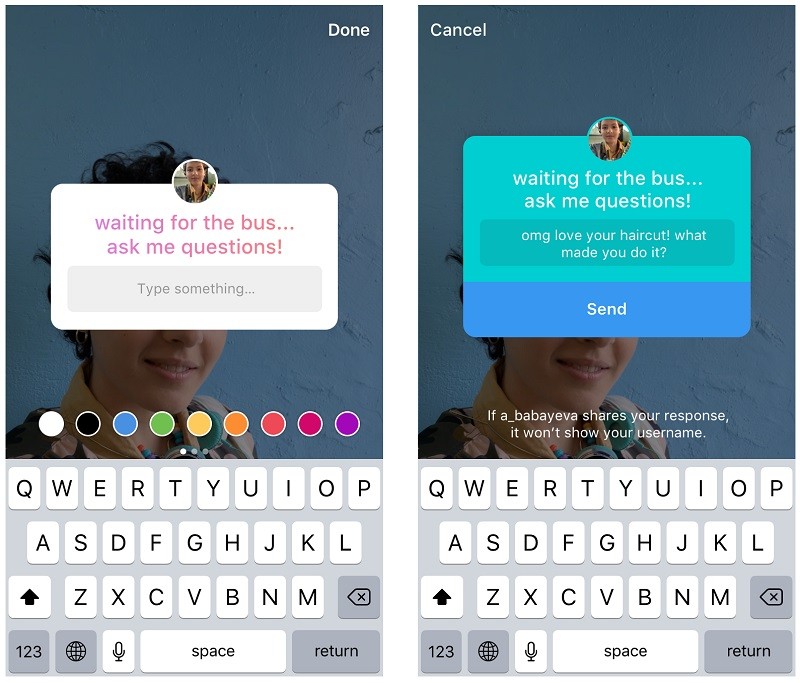 Instagram has announced the Questions Sticker that lets users ask open-ended questions in their Stories. Asking a question or getting opinion from your friends and followers through Instagram Stories becomes much more easier with this new feature.
To ask a question through Story, you simply have to add the question sticker from the sticker tray after taking a photo or video or even adding text. After that, you have to type out whatever you want to ask your followers by typing it in the 'Ask me a question' section. Once done, you can resize and place the question sticker anywhere you want in the Story, just like other stickers, and post it.
Once posted, your followers can tap on the sticker and reply as many times as they want.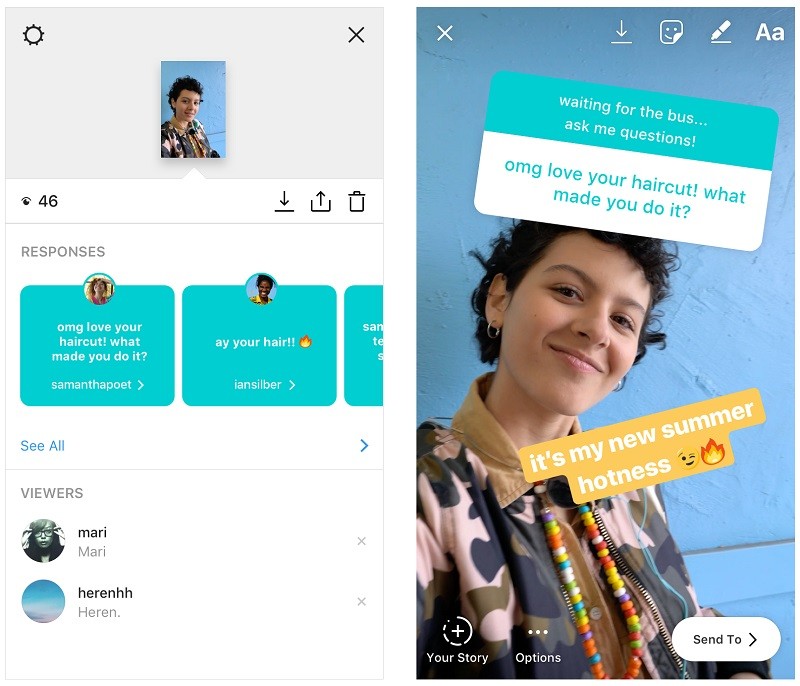 All the responses to your question will be visible in the story viewer's list. You can tap on any of those responses and can create a new story to reply to those responses. The response from your followers as well as your reply to them will both be visible in the Story you create. But, your follower's photo and username will not be visible.
Back in October last year, Instagram rolled out Polls sticker that lets users ask questions to their followers through Stories by offering them two options to choose from. And, later in May this year, Instagram rolled out the Emoji Slider that lets users ask questions to their followers with them replying to it using the slider, showing how much they like or dislike something. Well, with the Questions Sticker now available, Instagram users now have more options at their disposal to ask questions and get opinion from their friends and followers.
Also Read: How to secretly watch Instagram Stories of others without them knowing [Guide]
The Questions Sticker is available for both Android and iOS users.
Download Link: Instagram for Android | Instagram for iOS