Besides releasing a host of variants of its flagship handset, Samsung is also known to make specialized accessories for the devices, some necessary, others just fashionable. Keeping with that the company has launched charging covers for the recently announced Samsung Galaxy S5.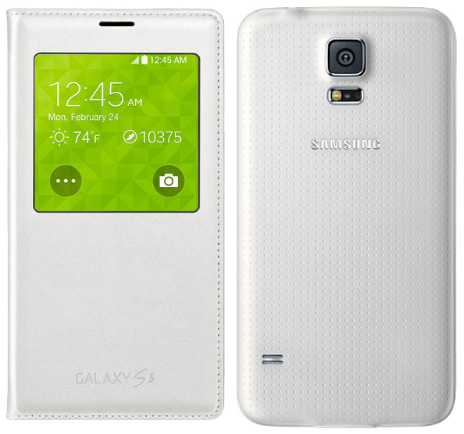 Samsung has unveiled four charging covers designed especially for the Samsung Galaxy S5. The covers come in two categories – one with a standard back plate and the other with the S-View, both of which are available in black and white colours and have standard Qi wireless charging solution. The covers also have a thick gasket that keeps the device waterproof.
The standard cover is priced at $29.99 while the S-View version is priced slightly higher at $69.99. The company also announced a bundle containing a spare battery, a charging case, and an extra wall charger for $50 and also a wallet-style cover with a pocket for credit cards can be purchased for $39.99.