The display technology is one thing in the mobile industry which is innovating quite interestingly thanks to the Korean giants, Samsung and LG. Samsung and LG recently brought their first smartphones featuring their touted Curved (Flexible) display tech namely the Galaxy Round and the G Flex and now a recent patent application from Samsung suggests that the company might be working on a smartphone with a transparent display.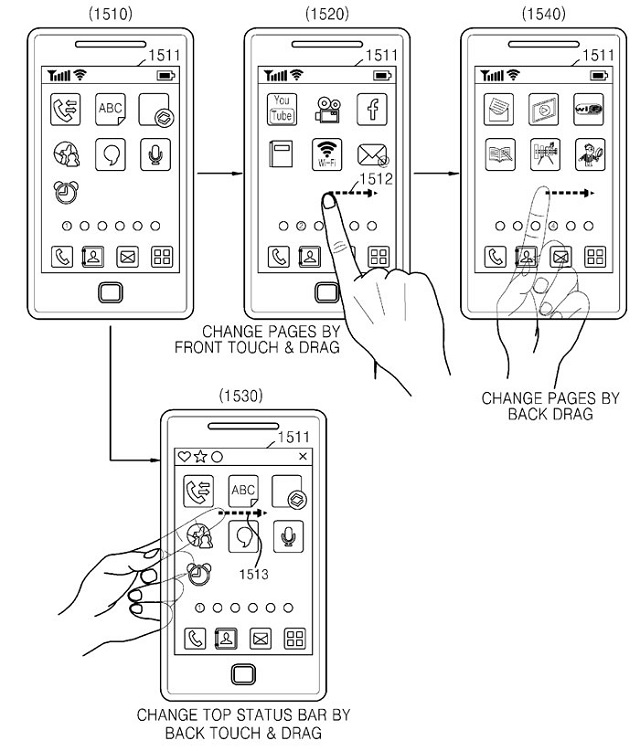 We already reported about a UCLA Research Team showcasing a transparent display and we all know Samsung has been working on for years to develop the transparent display tech. The patent application from Samsung we are talking about was applied in October but its only today we are getting to know about it. The picture from the patent application shows us how Samsung might use the transparent display to get the better user experience from the front and the rear. It will be quite interesting to see what interactions Samsung uses to get the best out of such a display. Samsung can even go ahead and use some tricks that Oppo N1's rear touch sensor brings like controlling a video from the rear without making the video obscure.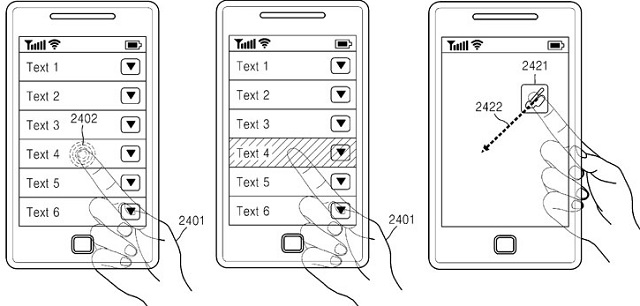 We quite agree that even the flexible display tech will take quite some time to reach its full potential but things do look great for the future when it comes to displays on our phones. Right now we are quite sure that the transparent display smartphone from Samsung will take at least a couple of years if not more to reach in hands of the consumer but all in all we are quite excited to see what lies ahead of us.