Instagram has been one of the most popular apps on which people go live, but live videos disappear after it's ended. To watch it again, you do have the option to share it on the Instagram Stories after it's finished. What happens to the shared live videos is that it disappears after 24 hours which usually happens to the stories. Unlike Instagram Stories, the live videos won't be archived or saved for later viewing. Here's what you can do to save it into your Gallery.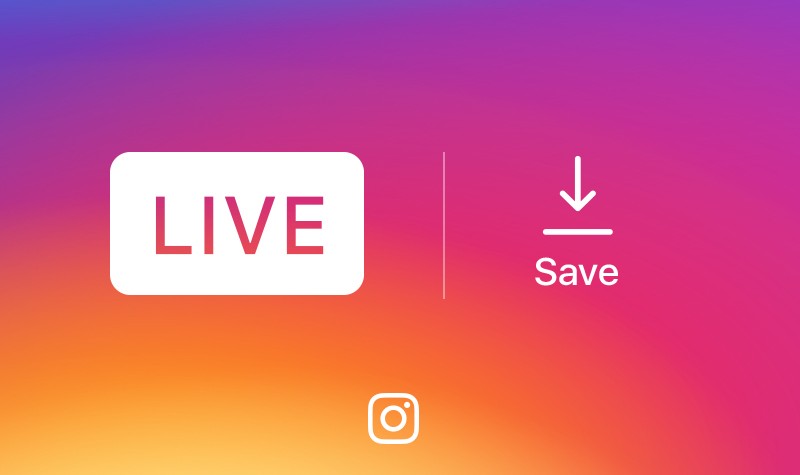 Note: Make sure you have updated Instagram on your phone, older versions won't support saving live videos.
How to save Instagram live videos to your Gallery
Go live on Instagram as usual. Once your live video ends, you will be asked to share it on your Instagram Stories.
Before you hit the share button, check the top right corner of the screen, there's a save video button that saves the live videos to your phone's gallery before sharing. Tap Save to save it to your camera roll.
You can now share a replay of your live video to the Stories once you have saved. Like other photos and videos you shared on Instagram stories, live video replays disappear from your profile after 24 hours, unless you add those stories as highlights.
If you somehow shared your live video before saving, then there's no way you can save it. Also, if you have Instagram on multiple devices, the video will be saved on the device which you used to save.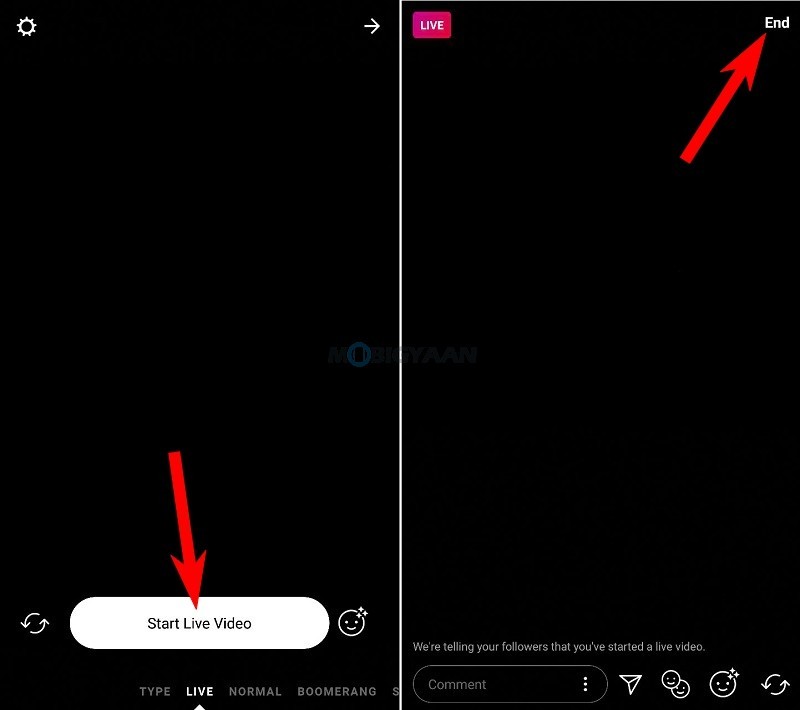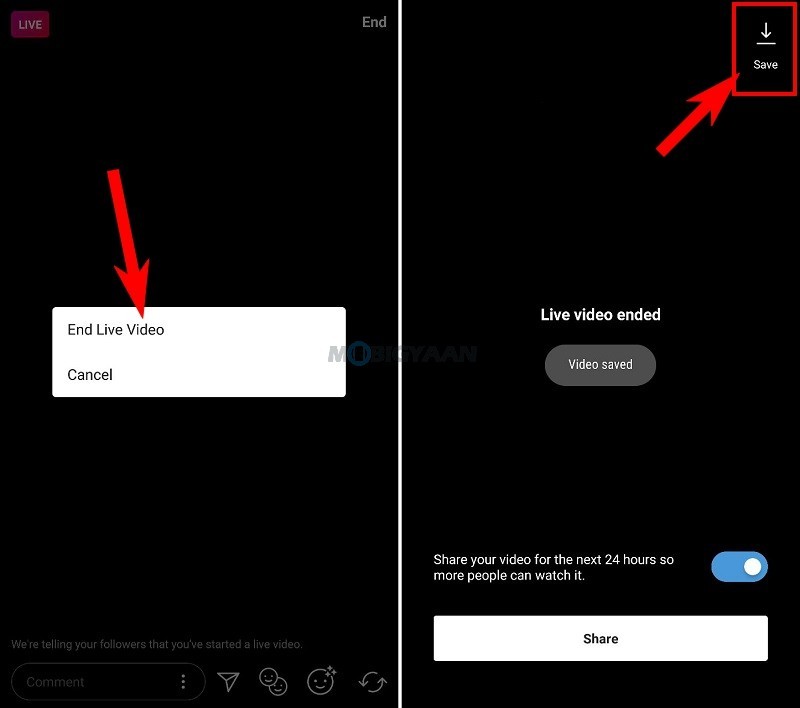 Live videos shared on Instagram Stories include all the likes and comments from your original live video. The number of viewers for your live video includes everyone who watched the live video and the replay.
Also, visit How-To Guides for more guides and stuff about smartphones and apps.