Smartron, the Indian smartphone manufacturer and IoT brand that is known for the t.phone P and srt.phone budget smartphones launches a wearable for the first time. Smartron t.band is a fitness tracker that features real-time Blood Pressure, ECG (Electro Cardiography), and Heart Rate monitoring. Here's our hands-on with the Smartron t.band below.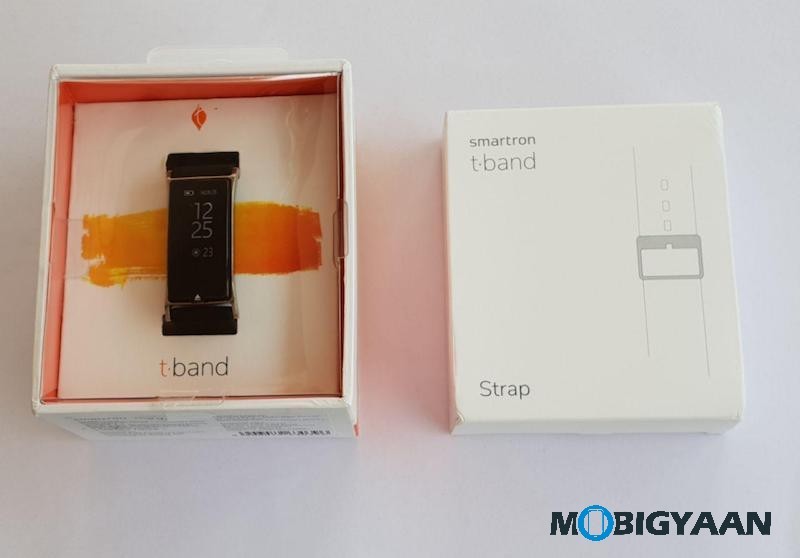 Smartron t.band Fitness Tracker Specifications
Display: 0.96-inch PM-OLED (128 X 64 pixels resolution)
Control Key: Single touch
Connectivity: Bluetooth
Sensors: 3-Axis Accelerometer, Optical Heart Rate Monitor (PPG), ECG
Protection: IP67 – Dust and Water Resistant
Tracking Features: ECG measurement using ECG electrode, BP measurement using PWTT method, green LED lights reflect on the skin to detect the change in blood flow thereby measure heart rate
Memory: Up to 14 days of detailed motion data, 10 ECG and BP records, stores 1,200 min heart rate data and pace data at 3 sec intervals during exercise tracking
Compatibility: Android 5.0 or above, iOS 8.3 and above
Battery: 100 mAh
App: t.health
Band Strap: Silicone Material, Stainless Steel Tang Buckle, Interchangeable With Quick Release Pins
Price: Rs 4,999
Availability: Flipkart Exclusive
What's included in the box are the Smartron t.band, micro USB cable, magnetic charger, and user manual. Check out this quick unboxing video of the Smartron t.band fitness tracker.
The main highlights of the band are the sensors. Unlike the fitness bands such as the Xiaomi Mi Band, the Smatron t.band features ECG measurement using ECG electrode, BP measurement using PWTT method, and heart rate monitoring using the green LED lights which reflect on the skin to detect a change in blood flow.
Talking about the Smartron t.band design, it has a sleek and attractive lightweight design with interchangeable 18 mm straps which comes at a cost of course. The fitness band offers a tiny 0.96-inch OLED display with a touch key at the bottom. It is backed with a 100 mAh battery that lasts up to 2-4 days according to the manufacturer.
The fitness tracker is rated IP67 means it's dust and water resistant and works via Bluetooth. You must pair it with a smartphone having the Smartron's t.health app. The app is available on both Android and iOS platform.
The t.health has more detailed information about your health including steps count, heart rate, calorie meter, sleep patterns, activity tracking, blood pressure, and more. If you have paired it with the t.health, you can even get notified of calls, messages, and alarms.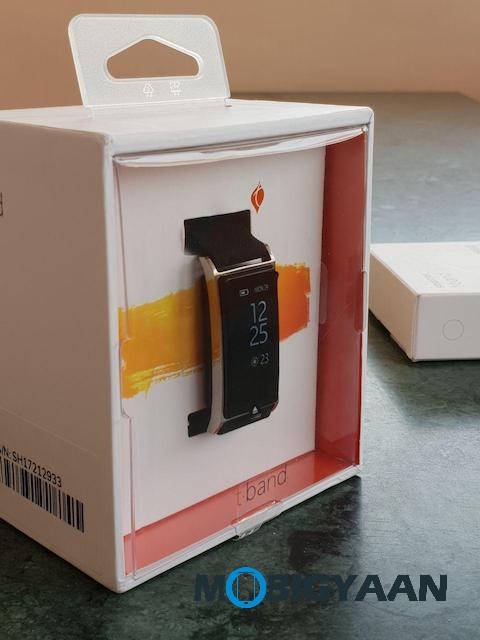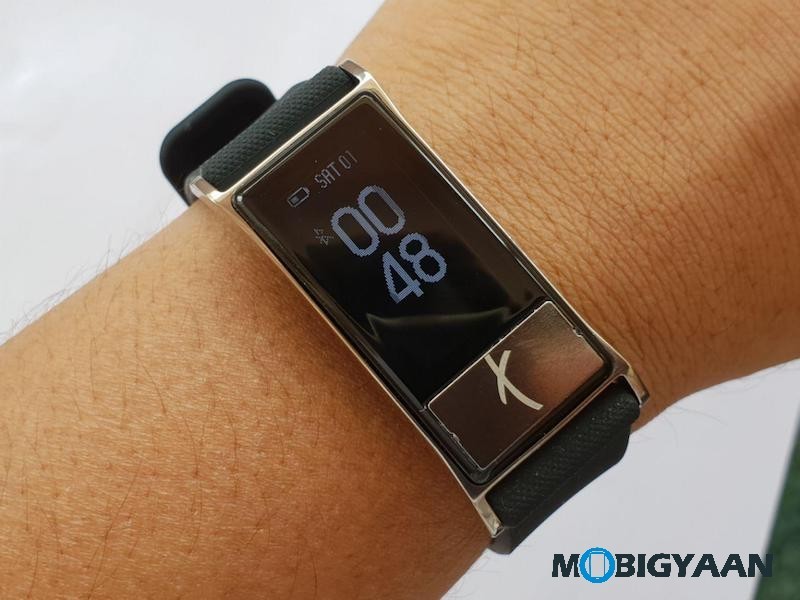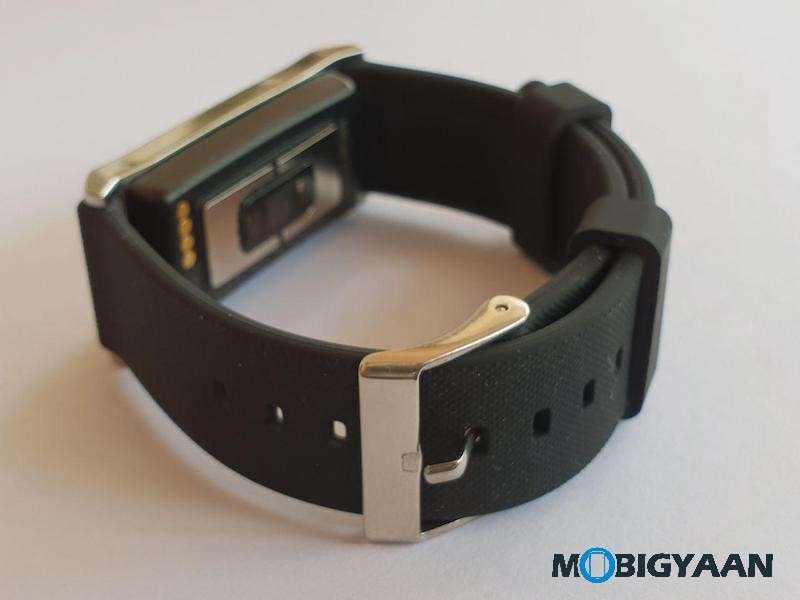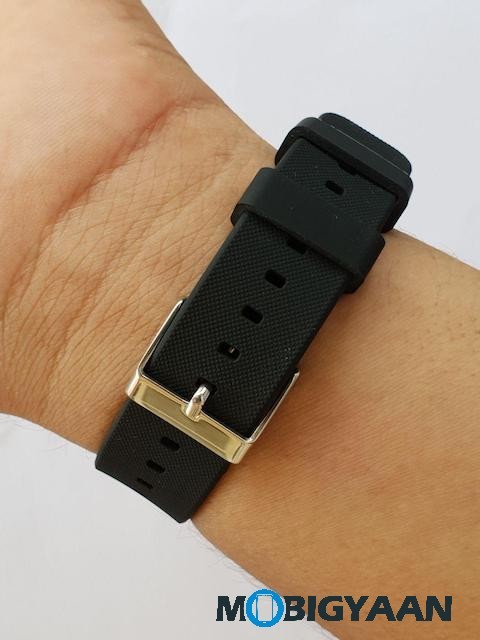 On flipping the t.band, you will find the heart rate sensor that lights up when you measure your heart beats. It with pre-fitted rubberized straps that can be easily removed. The Smartron t.band has another strap in a brown color that can be interchanged with quick release pins. The box includes a micro USB cable, a magnetic charger, and user manual.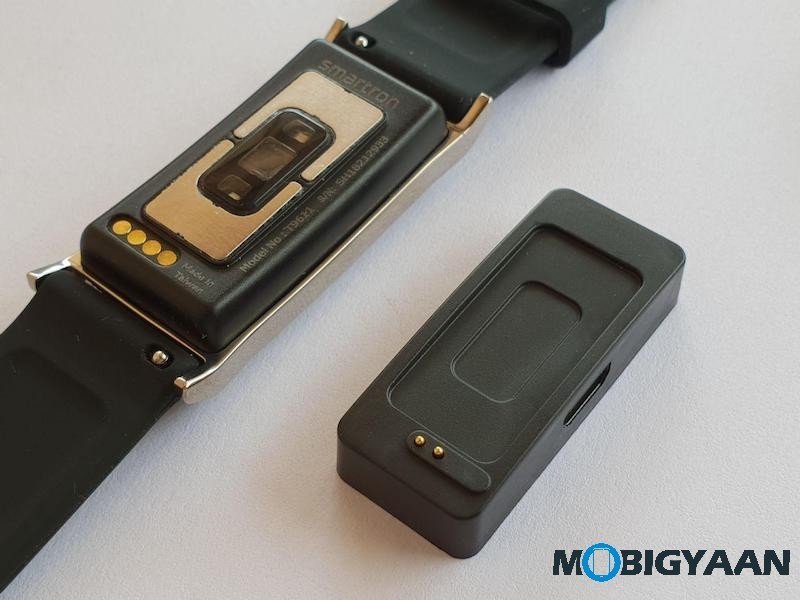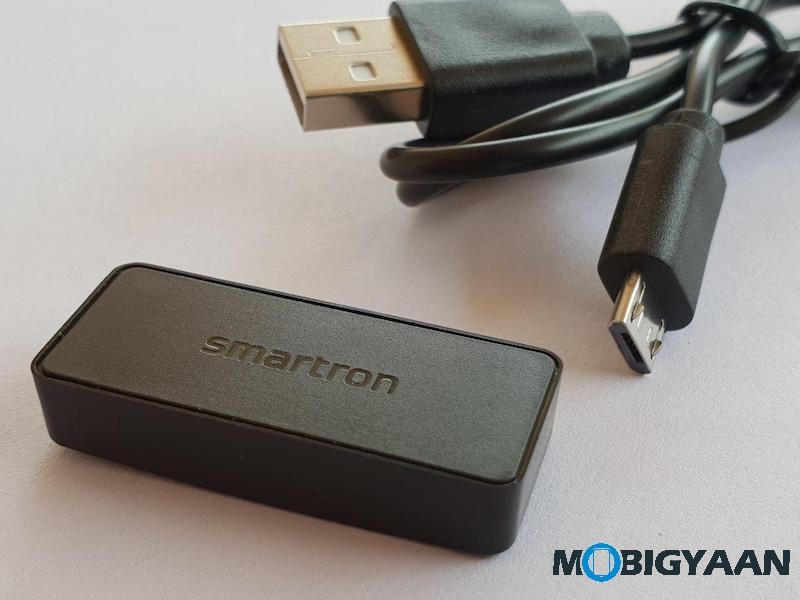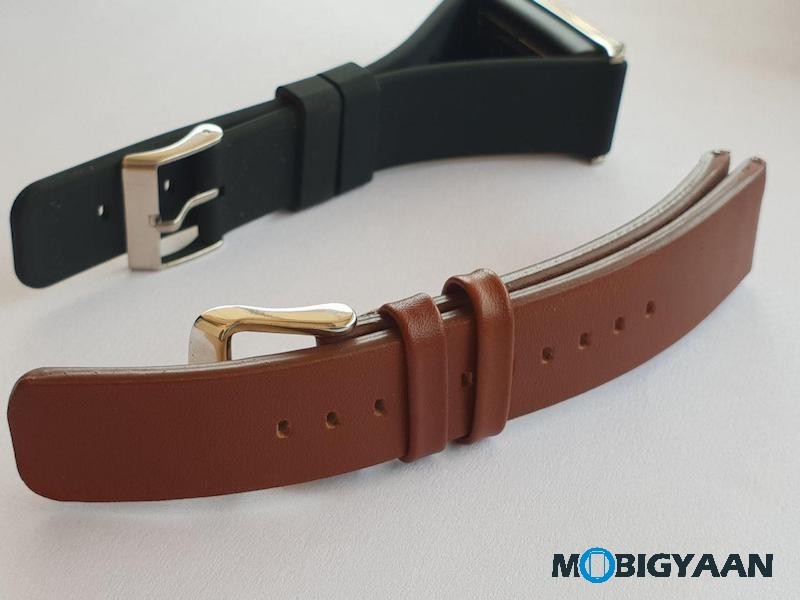 The t.band is available exclusively on Flipkart at a price of Rs 4,999. We will soon share more details of how it works soon. Do let us know what you think about this new fitness tracker in the comments below.