Have you seen the movie Iron Man? If yes, you must remember J.AR.V.I.S. Yes, that Artificial Intelligence (AI) powered personal assistant who does almost all kind of work for the character named Tony Stark. Wouldn't you like to have that kind of personal assistant at your disposal at all times? Well, we surely would, however, we are still far away from achieving that kind of artificial intelligence on machines connected by IoT. But, there are many companies in the world who are making use of AI at different levels, and, the latest one to join the group is India based Smartron with their tronX.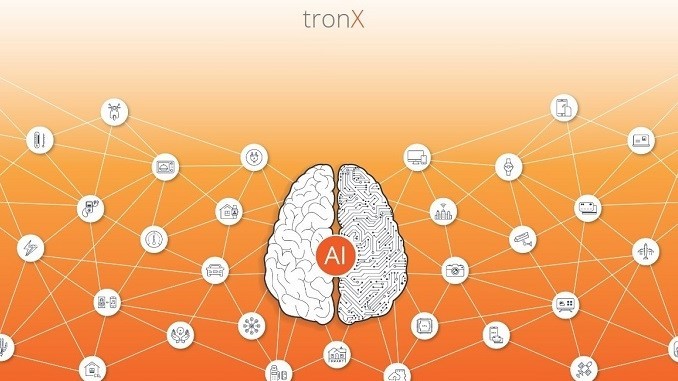 tronX is Smartron's AI powered IoT platform which connects with a range of different devices in its eco-system. The tronX is not meant for a specific usage, rather, it can offer services across different areas like personal assistance, health care, smart home and corporate management with its different verticals.

Smartron has four different verticals – tronX Personal, tronX Health, tronX Home and tronX Infra. All of these are currently in works at the company's research and development facility.
Starting with tronX Personal, as the name suggests, it offers personalized suggestions to the users based on the user data. The suggestions are related to entertainment, travel, shopping, financing, event and more. Speaking of tronX Health, it offers preventive measures to the users based on their medical history and insurance data.
Next up is tronX Home which makes it easier for people to control their smart homes. With this, people can control home appliances and monitor water and electricity, all from one place. Lastly, coming to tronX Infra, it's an AI assisted solution for businesses which would help them manage the security, lighting and climate of their buildings, warehouses and retail stores much more efficiently.
"Smartron has been working for more than two years on creating a new connected ecosystem fueled by AI +IoT and tronX is at the core of this brave new world. We are proud and excited to unveil tronX today, a first of its kind AI powered IoT platform and a kind of next gen OS designed to run seamlessly across wide range of devices, sensors, vehicles and systems. This allows us to deliver highly intelligent and localized experiences, services and care support critical to IOT success. Hardware innovation spurred by IoT and AI is the next big wave in technology and with this launch, we are opening up an ecosystem to our partners that is Indian at its roots and global in its outlook. We already have many companies that have partnered with us in delivering innovative HW and SW solutions." said Mahesh Lingareddy, Founder and Chairman, Smartron.
Smartron has said that they are planning to launch their own devices and products that will run tronX, however, the company is also looking to partner with companies so as to bring in more devices to the market that can be seamlessly integrated with tronX.