The new range Xperia of smartphones which include the Xperia S, U and P from Sony have gone on to impress us all with all the features and specs and next in the line is the Sony LT29i code-named Hayabusa which has leaked before and has now made another appearance thanks to our beloved blurry cam.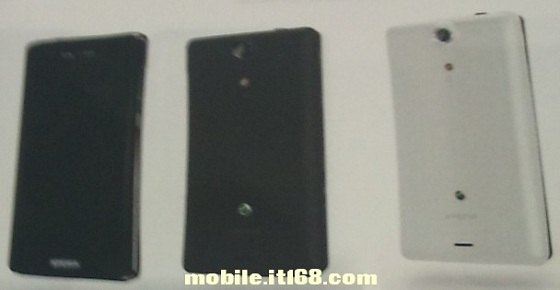 The leaked image is a collage of pictures of the device taken seperately which is why there is a whole mismatched size and ratio. Also from the image we get to know that the device is to arrive in the traditional Black and White colour options.

The image is badly blurred but goes on to inform us that it matches the previous leak and also tells that the device will arrive with a curvy back as there is a slightly arched design on both sides.

Going by the specs, the rumour suggests that the LT29i Hayabusa will arrive with 1.5 GHz dual-core Snapdragon S4 processor, whopping 13MP camera and a 4.55 inch HD Reality Display, a huge 2200mAh battery and all of this in a 7mm thin package which is awesome.

If pricing is to be considered, then according to an old leaked roadmap of Sony, the device will priced at around €493 on arrival. As the leaks of the device are rising we feel that the June release of the device is on track and should be available in the market by July under the branding of Xperia GX.