The day all Spotify fans in India have been waiting for is here. Spotify – one of the world's most popular music streaming service – has finally launched in India.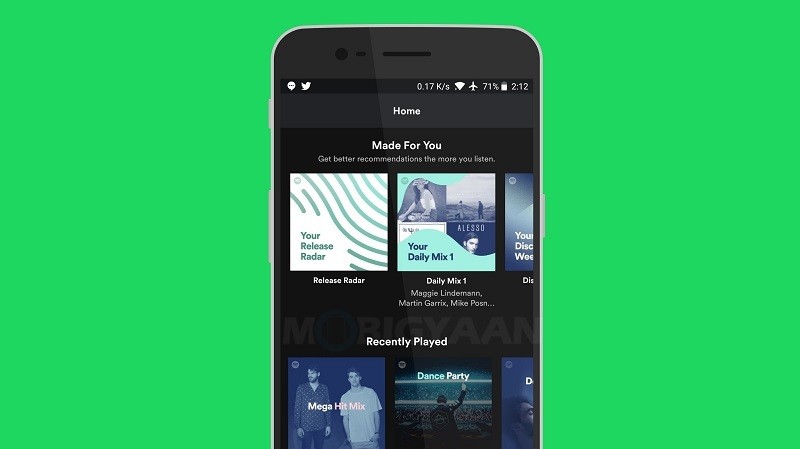 Back in March last year, Spotify CEO Daniel EK confirmed that the service would be launched in India. However, there was no timeline shared by Ek for the launch of this service in the country. The wait for Spotify's arrival in India kept getting longer as there was no word from the company about its debut in the country.
We also came across reports about Spotify's legal issues with record labels in the country, with the most recent being with Warner, which further contributed to the delay in its launch. But now, the service has finally made its debut in India, and it will compete with the likes of other music streaming services like Apple Music, Google Play Music, and Amazon Prime Music. Spotify will also face competition from local music streaming services like Gaana and Hungama.
Spotify, like other music streaming services, is free to use if you are fine with the advertisements that would pop-up at regular intervals. But, those who don't like ads can go for Spotify Premium by paying a fee.
You can subscribe to Spotify Premium for a day or for a year. We are listing the pricing details below if you want to check out.
Spotify Premium Subscription Plans:
1 day: ₹13
1 week: ₹39
1 month: ₹129
3 months: ₹389
6 months: ₹719
1 year: ₹1189
Spotify is also offering a 50% discount to students on a monthly plan. Furthermore, Spotify is also offering a free trial of Spotify Premium for 30 days to help you determine whether you want a Premium subscription, or are you better off with the ad-supported version. You can click here to know more about the benefits of Spotify Premium.
Spotify can be accessed from smartphones, tablets, and computers.
Download Link: Spotify for Android | Spotify for iOS