There's no dearth of music streaming services in India. We have services such as Apple Music, Google Play Music and Gaana to get our daily dose of music. However, that one music streaming service which is sorely missed in the country by many (including us) is Spotify. This highly popular service isn't currently available in the country, however, it won't be too long before it makes it debut in India.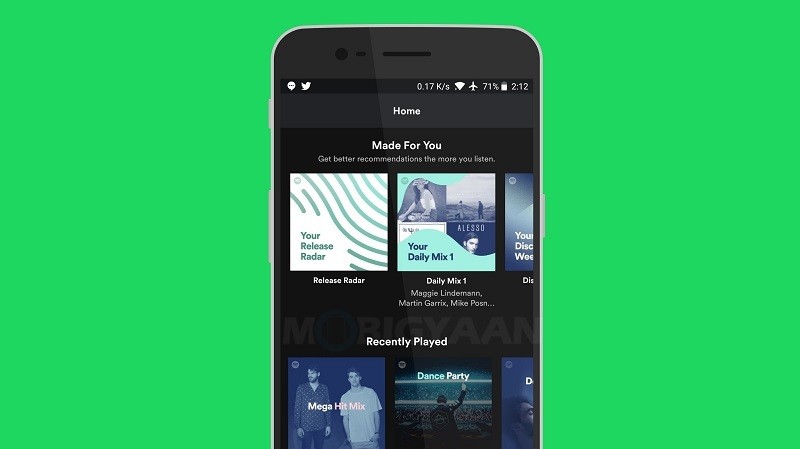 Daniel EK – CEO and Co-Founder of Spotify – has confirmed that they are going to launch Spotify in India. At an investor day presentation, Ek said that they are working to launch Spotify in India which is one of the biggest markets in the world.
"We are working on launching in some of the biggest markets in the world, including India, Russia, and Africa which has a very rich musical culture"
However, Ek hasn't shared any timeline for the launch of Spotify in India. But, having said that, we aren't much surprised to see Spotify confirming its debut in India as the company has already leased office space in Mumbai and has also confirmed that it has a total of 308 employees in 21 countries which includes India as well.
Having said that, once launched in India, Spotify will compete with established players like Apple Music, Google Play Music, Gaana, Saavn, Hungama and even Amazon Prime Music which was launched late last month in the country.
So much of waiting… What to do?
Even though Spotify hasn't officially launched in India, there are many people in the country (including me) who still manage to use this streaming service. Of course, if you go search for Spotify's app on Play Store or App Store, you won't find it there. But you can always resort to using VPN services to be able to use Spotify in India.
If you are an Android user, you can also download the apk of Spotify from here (make sure you download the right version), start VPN, change region to a country where Spotify is officially available (United States would do), sign up, and you are all set.
Here's a list of best VPN apps for Android to get you started. You know, in case you haven't done anything like this before.
Have you used Spotify before? Which music streaming service do you currently use?