Super Mario Run was launched on iOS on 15th of last month, and now, this popular game is all set to make a splash on the Android platform in March.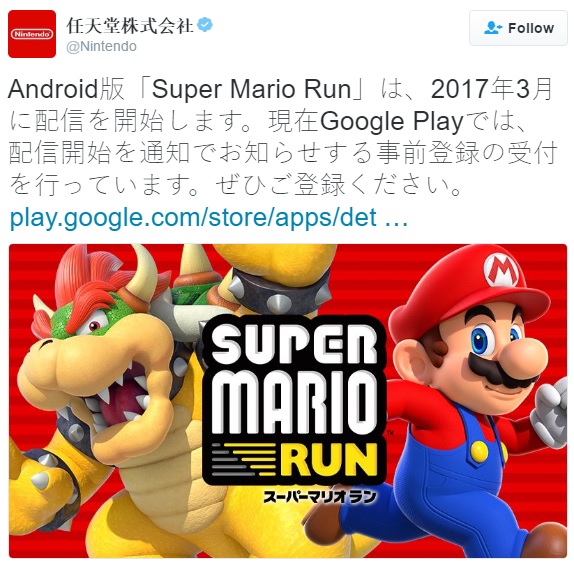 Nintendo made this announcement on Twitter. Well, the tweet was in Japanese so here's the translated version "Android version of "Super Mario Run" will begin the delivery in March 2017. In the current Google Play, we are accepting pre-registration to inform the delivery beginning in the notification. please register".
While the game was released on iOS on the 15th of last month, Nintendo soon started taking pre-registrations for the Android version on Play Store. Also, Android version releasing in March means that the game's iOS exclusivity would only remain for three months.
The game is really fun to play and might remind some of their childhood days, however, you have to shell out $10 to be able to play the full game as the free version only lets you play first three levels. While the $10 price is for iOS, we don't have information of its price tag on Android.
If you are an Android user and want to be notified as soon as Super Mario Run makes it to Android, you can pre-register here.