OnePlus 5T is just released and its the flagship smartphone of the year. OnePlus 5T is a small upgrade to the OnePlus 5, it offers a larger 6.01-inch FullView 18:9 screen while the design and specs are the same. If you are the one who has never experienced any OnePlus devices or are new to it, you should know that OnePlus offers several software features in its Android-based OxygenOS.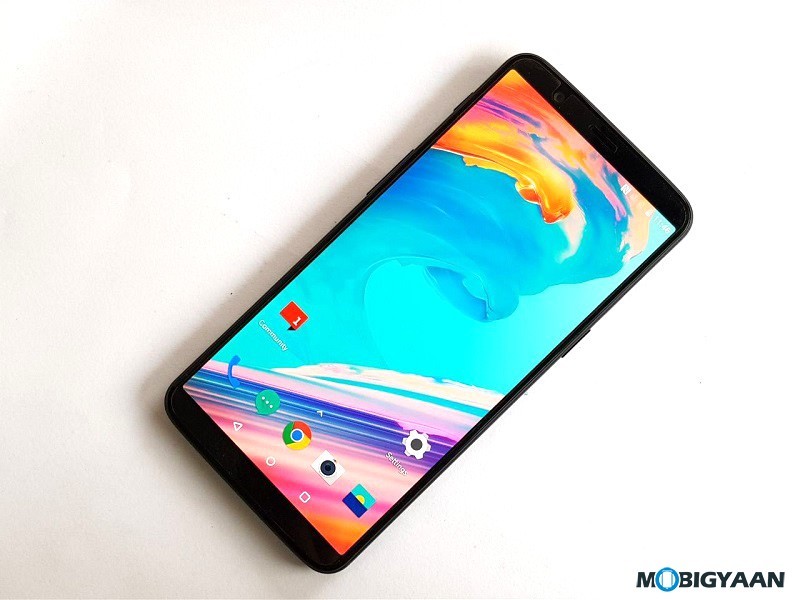 Take screenshots on OnePlus 5T and edit them
OnePlus added a screenshot functionality so that you can do more with it rather than just keeping the screenshot simple. There's one way to take screenshots and it's a native feature on Android devices, OnePlus 5T does support it. The default screenshot option is aided by editing options like scrolling screenshot, cropping/rotating the image, changing colors and contrast, doodle over it, apply filters to the image, and many more.
When you find a photo or something on the phone's display, just hit the Power and Volume Down key combination for a few milliseconds.
Press the Power button and Volume Down button at the same time to capture the screen.
Once you capture the screen, you'll see some options like edit and share until the screenshot disappears. You can still access the screenshot from the notification panel and the gallery. These options will help you to edit the screenshot without relying on any third-party apps.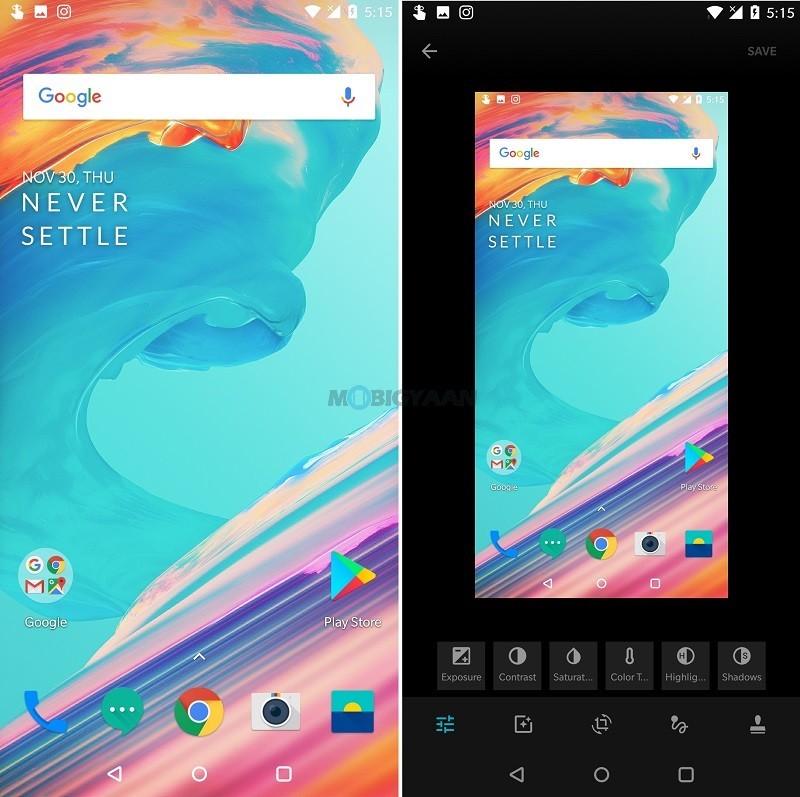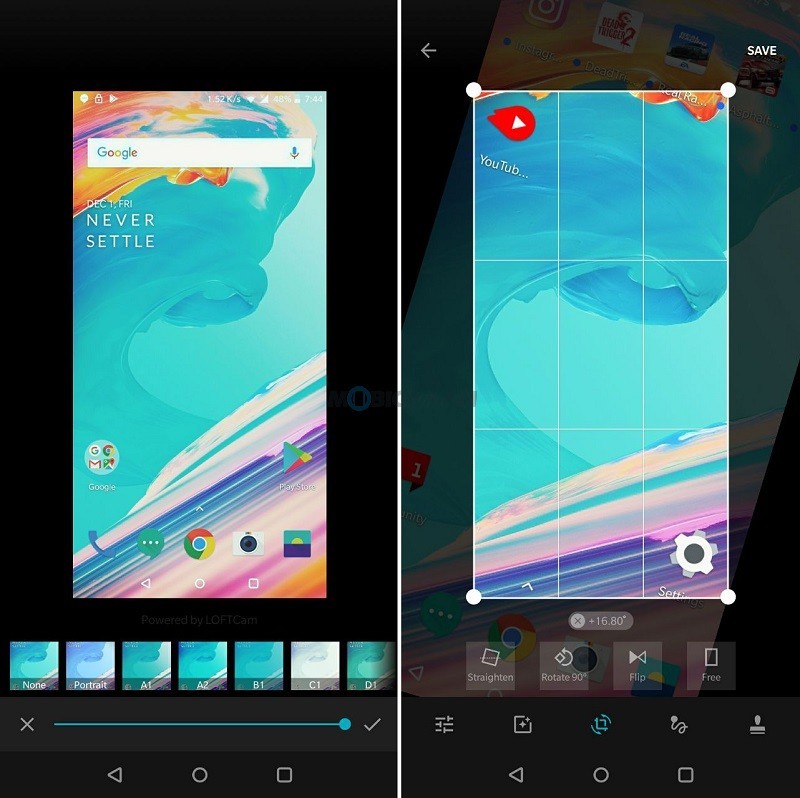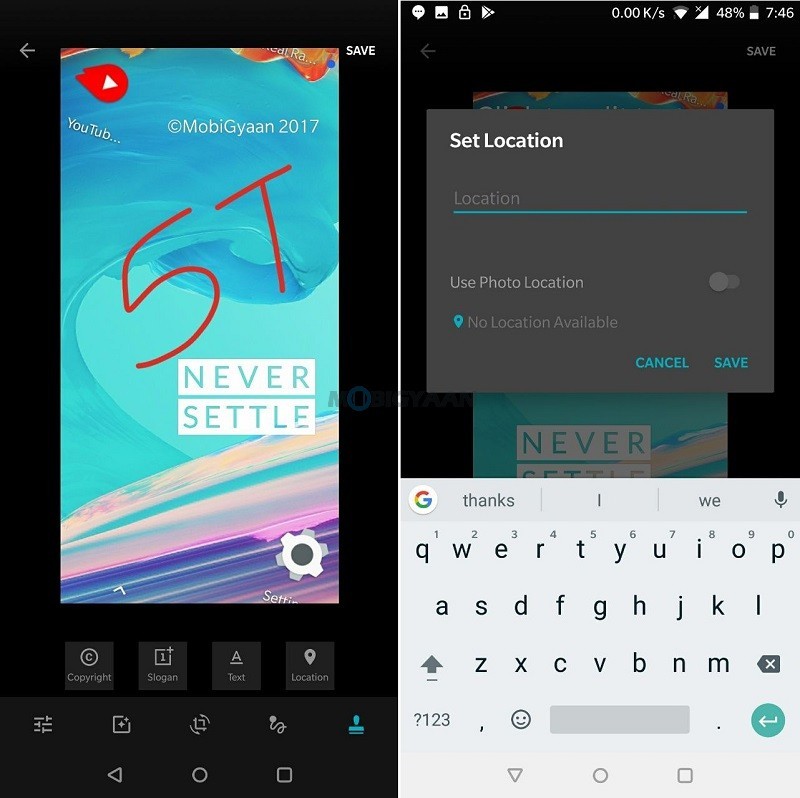 Take scrolling screenshots on OnePlus 5T
When you take a screenshot on OnePlus 5T, a flashing window will appear notifying that the screenshot has been captured, quickly press the screenshot-like icon which is the scrolling screenshot button. Once you press it, the screen will start scrolling automatically and capture the screen.
Once you reach the screen you desire, stop the recording by tapping anywhere on the display, the scrolling screenshot is captured and saved in the gallery. If it reaches the bottom of the interface or a maximum file size of the image, OnePlus 5T will stop on its own.
That was it. Don't forget to check out our hands-on with OnePlus 5T. Also, visit How-To Guides for more such guides,