Telegram released update 5.3 earlier this month that brought in chat background customizations for Android and iOS users. Well now, Telegram has released update 5.4 which brings in auto-playing videos and more for Android and iOS users.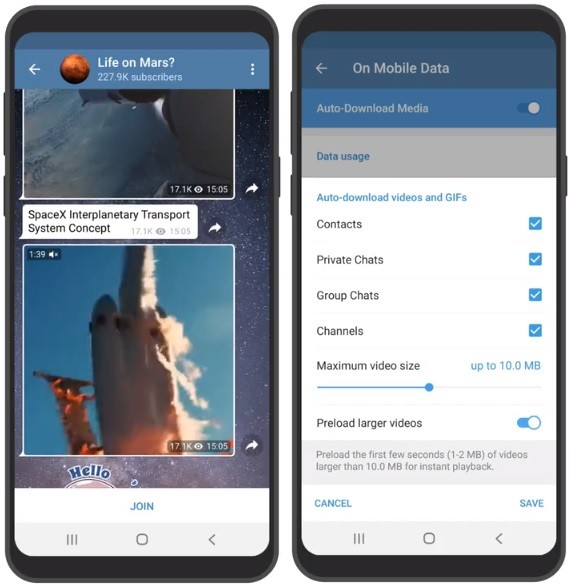 Now whenever you come across a small video in your chat, Telegram will start playing that video automatically. However, the video will be played with the sound turned off. To turn it on, you will have to press the volume button of your device.
This update also gives you more control over data usage by introducing new auto-download settings. You are now presented with four options – Low, Medium, High, and Custom. These options let you control the data usage for auto-downloading different types of media. You also have the option to manually setup auto-downloads by media type, chat type, and file size. These settings will be saved as a Custom preset, allowing you to switch quickly to other default presets if you wish to.
Furthermore, Telegram has said that it will consume lesser data in countries where data isn't cheap.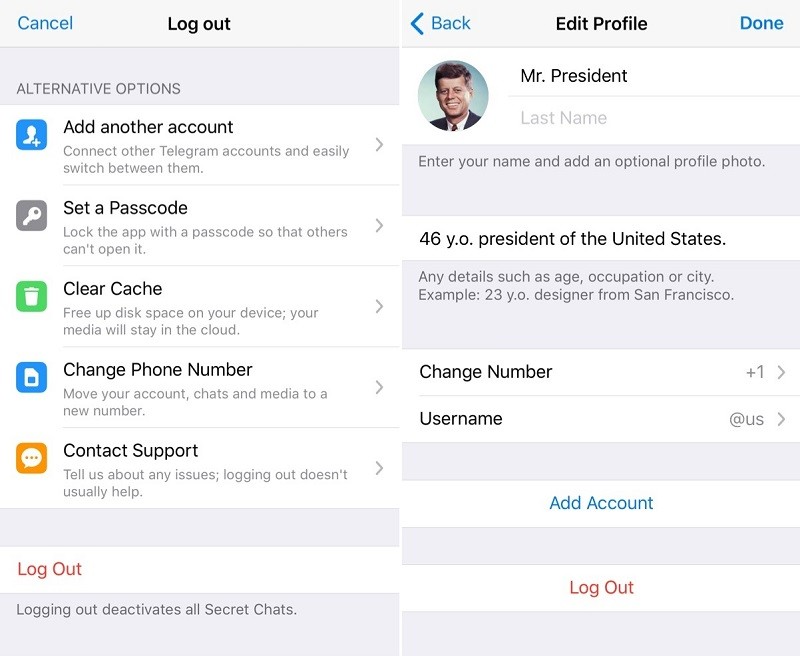 With update 5.4, Telegram will now offer alternative options to users when they are logging out. This includes options like setting a passcode, clearing cache, changing phone number, contacting customer support, and adding another account.
Speaking of adding an account, the multiple account feature that was introduced by Telegram back in December 2017 for Android users is now available for iOS users as well. If iOS users have multiple Telegram accounts on their device, they can tap and hold on an account in Settings to get a quick look at the chat list of that account.
If you don't see these new features yet, make sure you are using version 5.4 of Telegram by updating the app by heading over to Play Store or App Store.