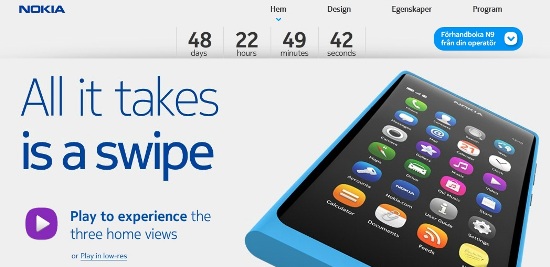 Nokia had put up a countdown for the launch of their MeeGo device, the N9, on their Swedish website. The countdown confirmed the launch date as the 23rd of September cheering fans across the globe. However the countdown has vanished. Nokia has pulled down the countdown with no information about the launch.
Now this means either they have technical issues, or maybe that the device will be delayed. We prefer the previous one though.
There have also been rumours that the device will be launched in India as well, as certain online retailers have listed the N9 as 'Coming Soon'. We hope Nokia doesn't disappoint their fans and launch the 'MeeGo Magnificence' soon.