If you are a smartphone user, irrespective of iOS or Android, you must have heard about this app called Truecaller. Yes, the app which shows the name of the caller even if it's not saved as a contact on your smartphone. Well, the Truecaller app for iPhone is getting some love with new features.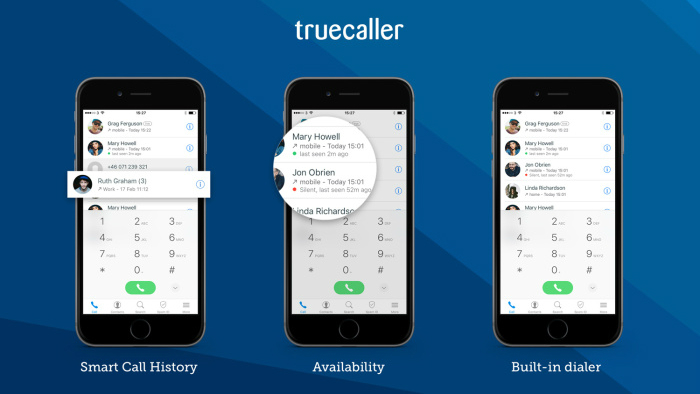 Truecaller is adding new features like Smart Call History, Availability and Built-in Dialer to its iPhone app. Android users already enjoy these features but they are new to iPhone users. Besides these features, Truecaller is also working on a new functionality called Callkit which will allow the app to work much more seamlessly with iPhone after the launch of iOS 10.
These are the new features added in Truecaller app for iPhone:
Built-in dialer allows you to make all your calls directly with Truecaller.
Smart Call History replaces unknown numbers with real names and faces in your call history, even for numbers that are not saved in your contacts.
Availability shows you if your friends are free to talk before you call. Now you'll never get a busy signal or interrupt someone again
You can use T9 search to find friends quickly
New design and app icon helps you use Truecaller to replace your dialer.
Download Link: Truecaller for iPhone