Leading spam tracker app Truecaller just announced they have integrated Google Duo into their service. As you might know, Google Duo is video calling app akin to Skype and the many others on the Play Store.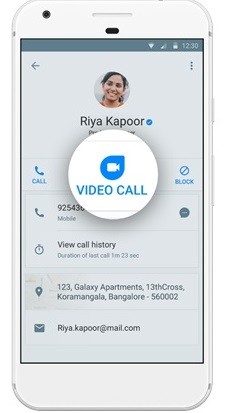 The feature has been added to both Android and iOS platforms. Truecaller has a strong user base of 250 million that will be able to take advantage of this new feature right from within the app.
"We're very excited to announce the next step in delivering a one-stop communication platform for Truecaller users globally. By having a fantastic partner like Google, we can provide a high-quality video experience to millions of users using Google Duo," Rishit Jhunjhunwala, Vice President of Product at Truecaller, said in a statement.
The app has come a long way from being a spam detector to a messaging, voice-calling, and video calling app. The new feature will be permission-based. This means that users will be able to choose to use Google Duo at any time.
Truecaller issued a big update some months earlier when they also introduced Truecaller Pay as well as Flash Messaging into the app. The addition of video calling is just a way to allow users to have a better means of communication along with text and calls.