Want to run multiple apps on Samsung Galaxy C7 Pro at the same time. Its 5.7-inch display has plenty of room to utilize this nifty multiwindow feature that's built-in the software. Most Samsung devices can do it easily and it applies to the Galaxy C7 Pro as well. Here a guide on how to turn on Multiwindow mode on Samsung Galaxy C7 Pro.
How To turn on Multiwindow mode On Samsung Galaxy C7 Pro
Like the Android 7 Nougat native feature, Samsung also has a similar split screen method. Just long press the recent button and select the two apps you need to run simultaneously. Here's a screenshot that shows you how it's done.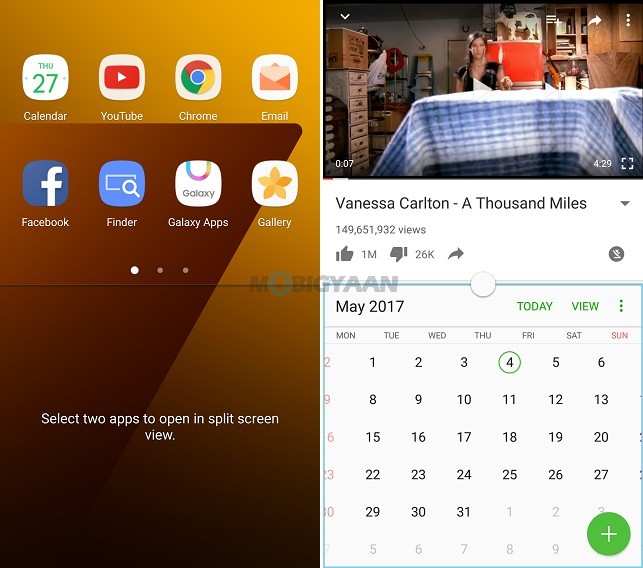 Samsung C7 Pro can resize the windows and let you enjoy more than two apps regardless of the split screen view.
Go to main Settings. You can find it from the homescreen or notification bar shortcut.
Tap Advance features. There are various features you can avail in the Advance features.
Now all you need to do is to enable the Pop-up view gesture slider.
When you enable this slider, you can easily resize the window by dragging from any of the corners to the center and select another running app in the background and do the same.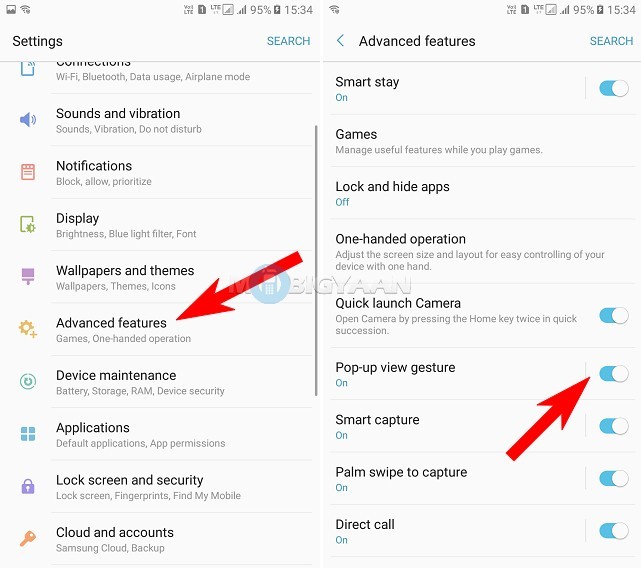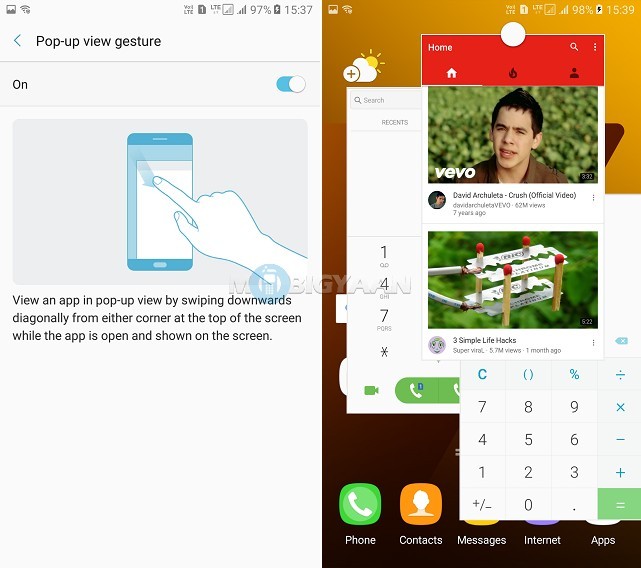 Now you've become a pro in multitasking. How many apps can you do with multitasking? Share with us.
Also, visit How-To Guides to find out more guides.
We got our hands-on with Samsung Galaxy C7 Pro, do check it out as well.