Let's just accept it. We all have a habit of using our smartphones at night, even when we are sleepy, because if we don't do that, we couldn't check our social media news feeds, and hence, we feel disconnected and unaware of what's going around. This can turn out to be harmful to our eyes if we are using our smartphone under dim or no light, because the blue light emitted from the screens do more harm than good to our eyes.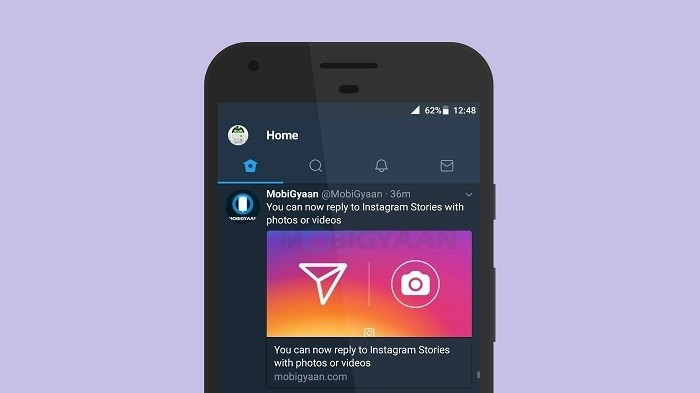 Well, to deal with this, some apps come with a night mode which turn the interface into dark color. Most of the times it's black, but sometimes, it's dark blue. Well, Twitter too rolled out the night mode feature for its Android app back in July last year. However, Twitter also rolled out automatic night mode for its Android app last month. If you use Twitter but aren't aware of this, we show how to turn on automatic night mode on Twitter so that you don't keep switching it on and off manually.
How to turn on night mode automatically on Twitter
Step 1: Make sure you are using the latest version of Twitter by updating it from the Play Store.
Step 2: Now open the Twitter app and swipe from left to right or tap on your profile picture to access the slide out menu. In the menu, you will see 'Settings and privacy' option. Tap on it and then tap on 'Display and sound' option.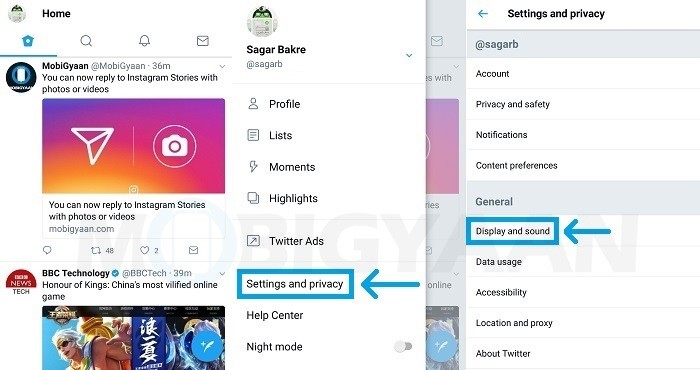 Step 3: Under the Display and sound sub-menu, you will see a 'Night mode' option. Just tap on it and you will see three different options – Off, On and Automatic at sunset. To turn on night mode automatically on Twitter, you will have to tap on the 'Automatic at sunset' option.

That's it. That's how you turn on night mode automatically on Twitter. Now the Twitter app will automatically switch to night mode at sunset without you having to intervene. The night mode will also automatically turn off at the time of sunrise.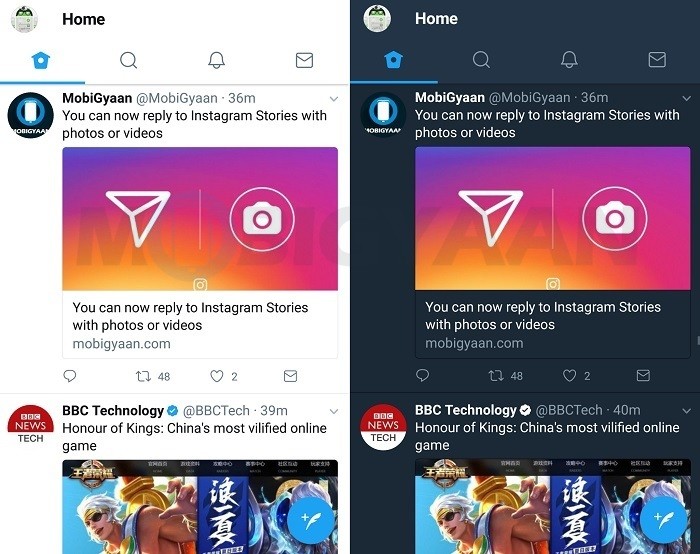 The UI of the app will turn into dark-blue color after the night mode is turned on. This will help reduce strain to your eyes while using the Twitter app at night or in low-light conditions.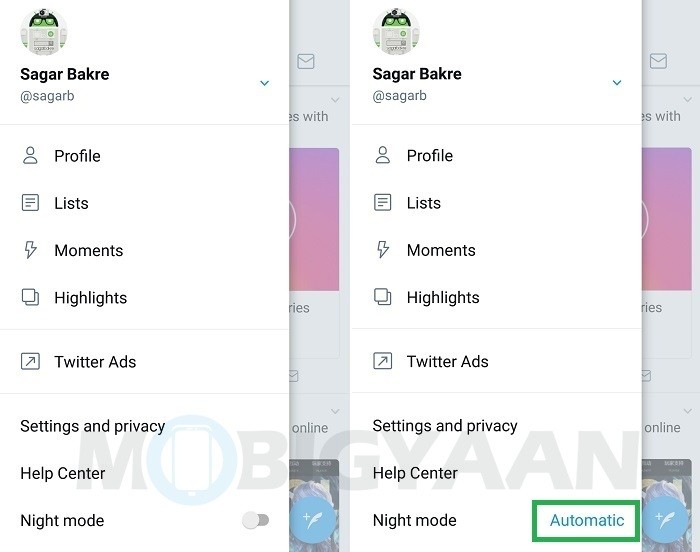 Also, once the night mode is set to turn on automatically, you the toggle button next to the night mode option in slide out menu will be replaced with a label which says Automatic. This indicates that the night mode will turned on and off automatically. Also, to turn off automatic night mode, you can simply tap on that Automatic label.
We hope this guide turned out to be helpful to you. For more such guides, you can head on to our 'How-To Guides' section.