Want to try something new today? Have you seen someone trying to make you wonder you are holding your phone upside down? Guess what, try saying something to your friends and loved ones in upside down text messages and make them hold their phones upside down to read it. Sounds impressive, eh? Sending funny messages would be even funnier that way.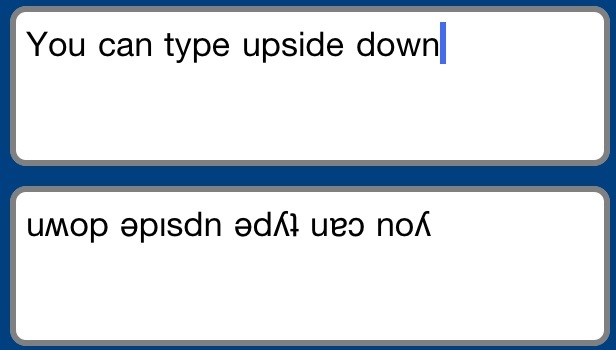 Don't know how to type upside down text messages on iPhone? I have shown you how to type upside down text on Android phones and now it's time for iPhones. As told earlier, the upside down texts are special Unicode characters that look like inverted texts. To make things more exciting, send any type of messages you want and enjoy with your friends. Follow this short tutorial that will generate you the inverted texts.
How to type upside down text messages on iPhones
First of all, you will need this app called 'Upside Down Text Free' that will let you generate the characters in upside down form. So head on to the App Store on your iPhone and get it. Check if it works on your iPad too.
Once done, open the app and type the text you want and Copy it. You can also share directly to the app using the Share button inside the app.
Here's how it appears when you type any message in the app.
Now go back to your favorite messaging app like iMessage, WhatsApp, Instagram, Facebook or any other and paste the copied text from the clipboard.
To do that, press and hold in the text area until the Paste option appears.
Tap Paste to send the message.
Sit back and enjoy.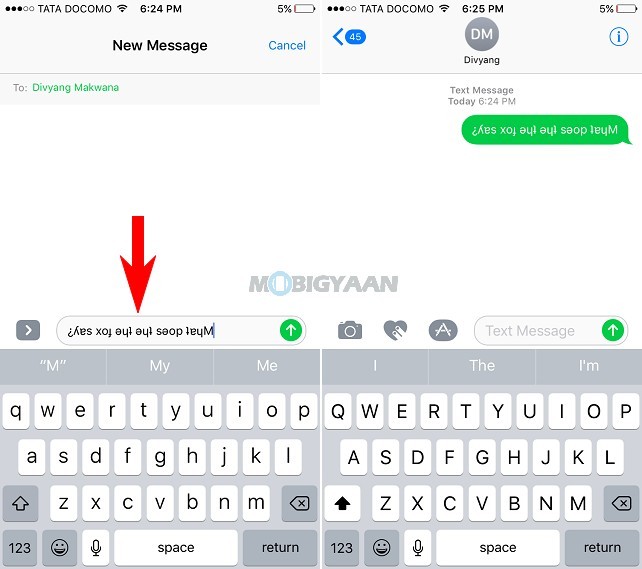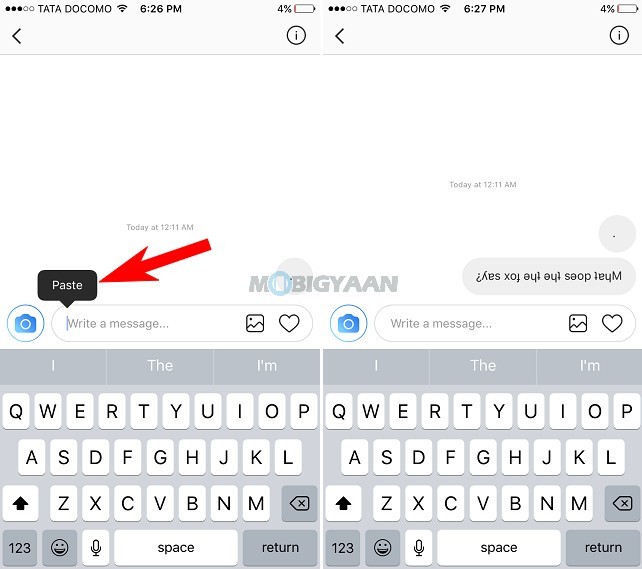 Use this trick to impress your friends. Turn your iPhone into an upside down text generator. The upside down text works on those apps that support Unicode characters.
For more guides like this, jump to our How-To Guides section.