If you are someone who happens to be living in a metro city in India, then we don't think we need to tell you the traffic problems that these cities face. Covering distance of a couple of kilometers often turns out to be a driving affair of over an hour, which results in people often getting late to reach their destination. Well, in the next few years, traffic congestion may no longer be the reason for you reaching late somewhere. No, it's not because the traffic issues will be solved, but because India may get flying cabs that will help you reach your destination in time by avoiding all the traffic down on the ground.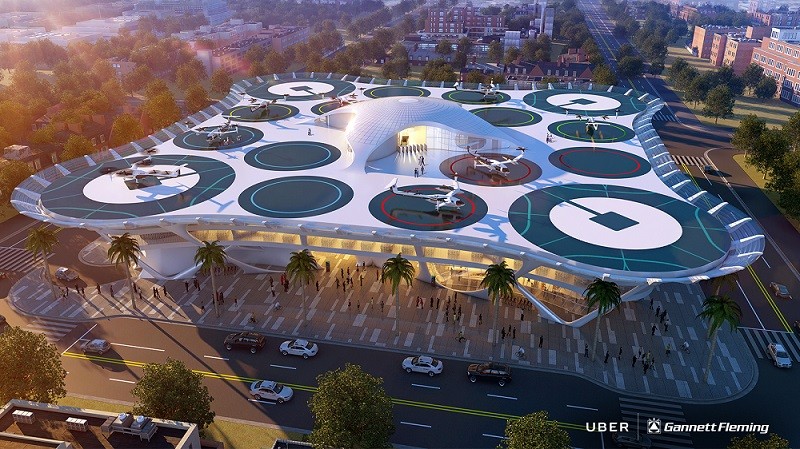 At its first Uber Elevate Asia Pacific Expo in Tokyo, Japan, ride-sharing service Uber announced a list of five countries that could be home to the first international Uber Air City. One of these countries is India, with the rest four being Japan, Australia, Brazil and France.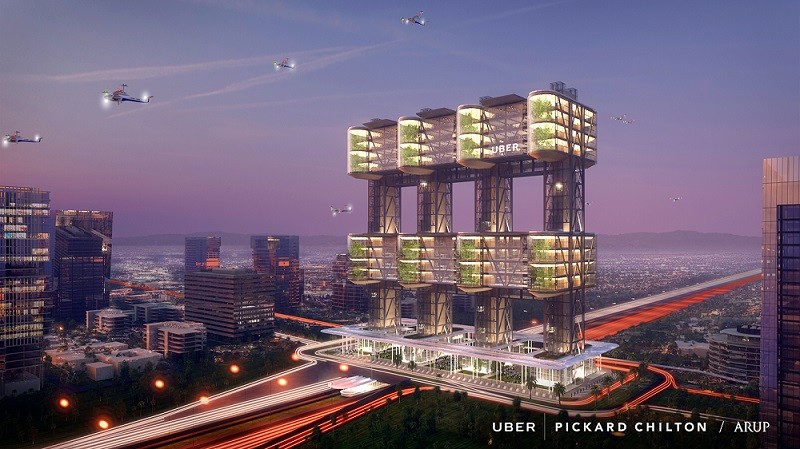 As a part of its Uber Elevate program, Uber will create Uber Air City in the countries that will make aerial ride-sharing possible. This program will start in approximately five years, and, once it takes off, Uber users will be able to book a ride to a destination from their smartphone, but the difference will be that they will now reach their destination through a flying cab instead of a cab that runs on roads.
Uber has already announced Dallas and Los Angeles as the first two launch cities for this program, and, the third city might turn out to be one in the aforementioned five countries. In India, Mumbai, Delhi and Bangalore are the cities that have been shortlisted, but none of them are finalized yet. However, if either of these cities are chosen as the third international partner, then people will be able to cover high-traffic routes in minutes instead of over an hour. Uber has shared routes for Mumbai and Delhi that show how much time it will take to reach a destination through Uber Air.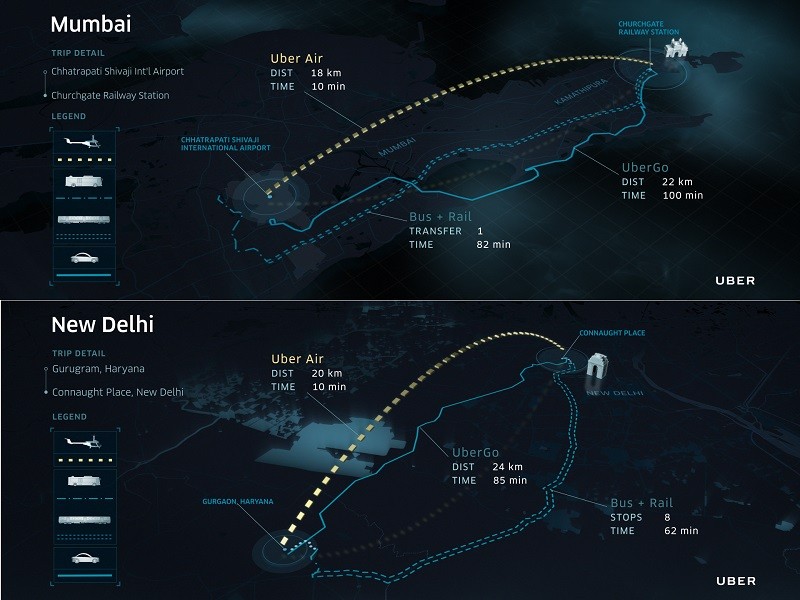 Uber has set a criteria to select the third city which revolves around principles like sizable market, commitment from local authorities, and, suitable conditions. While Mumbai, Delhi and Bangalore undoubtedly qualify as "sizable" markets, it remains to be seen whether Uber gets enough support from local authorities from these cities to select either one of them as the third international city. The Uber Elevate team has already started inviting stakeholders from across major cities of the shortlisted countries and will announce the third Uber Air City within six months.
"We are proud to host the first ever Uber Elevate Asia Pacific Expo, showcasing the exciting future Uber Air can bring to the region and to the world. In pursuit of our first international launch market, where you will be able to push a button and get a flight, we are announcing a shortlist of five countries where Uber Air can immediately transform transportation and take our technology to new heights. We want to thank the attendees of the Expo who got a first peek at Uber Eats delivered by drones, potential future routes where Uber Air will fly people across cities in the Asia Pacific region, and many other ways Uber is creating a new future of truly multimodal transportation." said Eric Allison, Head of Uber Aviation Programs.
You can check out the video attached below to get a glimpse of how Uber Air would operate.
Uber also announced its plans to experiment delivery through drones for Uber Eats.