Xiaomi launched its Redmi Note 4, the successor of the last year's Redmi Note 3, at the same price ₹9,999. Most newer smartphones are upgraded to the latest hardware and software with new features, but if we speak about the upgrades of Redmi Note 4 over Redmi Note 3, there are a few areas where Redmi Note 4 is improved. And with a few improvements, do you think you should upgrade your Redmi Note 3 with the newly launched Redmi Note 4? We have explained by comparing the specifications of these two devices.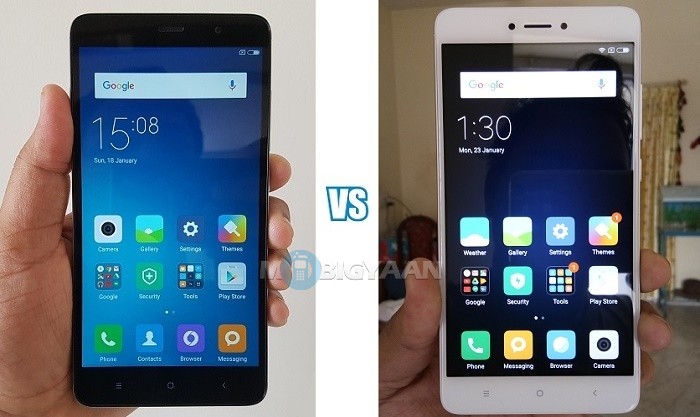 Xiaomi Redmi Note 3 vs Xiaomi Redmi Note 4
[table id=79 responsive=flip /]
Redmi Note 4 has polished design
There are a few improvements in the design with being the most noticeable is the speaker placement. In addition, the separation lines look appealing, now even slimmer (8.3 mm), and comes with 2.5D curved glass on top of its 5.5-inch display.
There isn't much to complain about the Redmi Note 3 design, in fact, I like the previous design too. You can say the Redmi Note 4 has cleaner design language comparatively.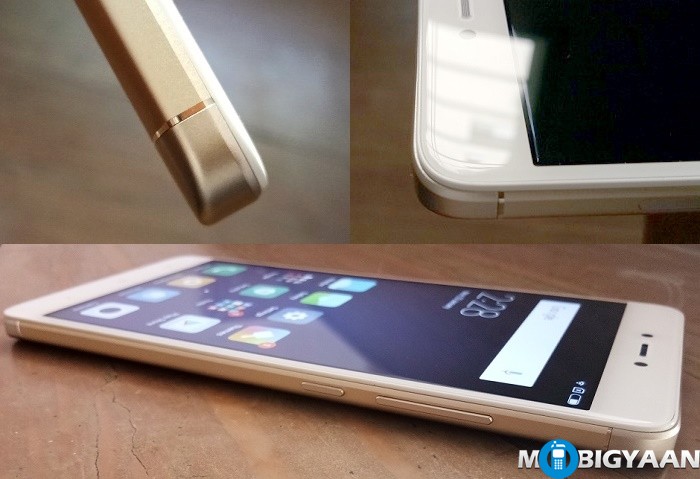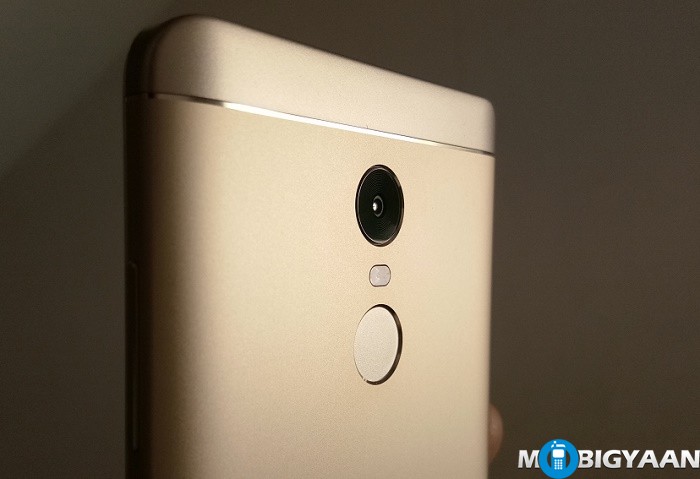 Is that a degraded CPU?
The Xiaomi Redmi Note 4 equips a slightly degraded CPU (Snapdragon 625 vs Snapdragon 650) when we compare it with the Redmi Note 3. Perhaps, the real-world performance won't be actually noticeable.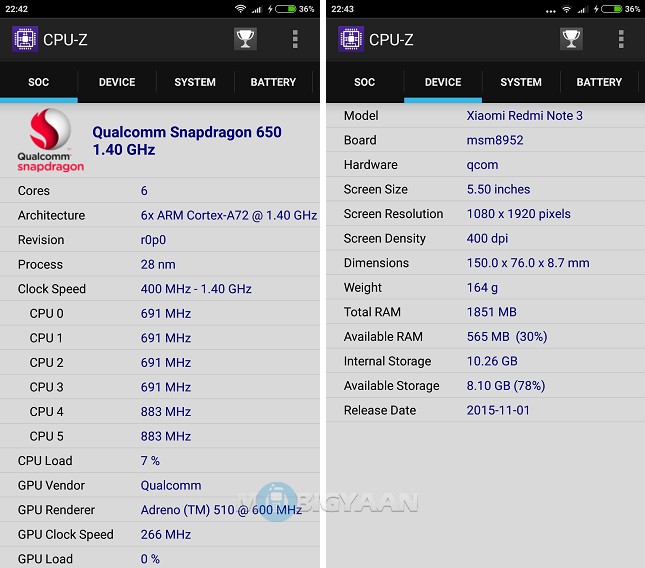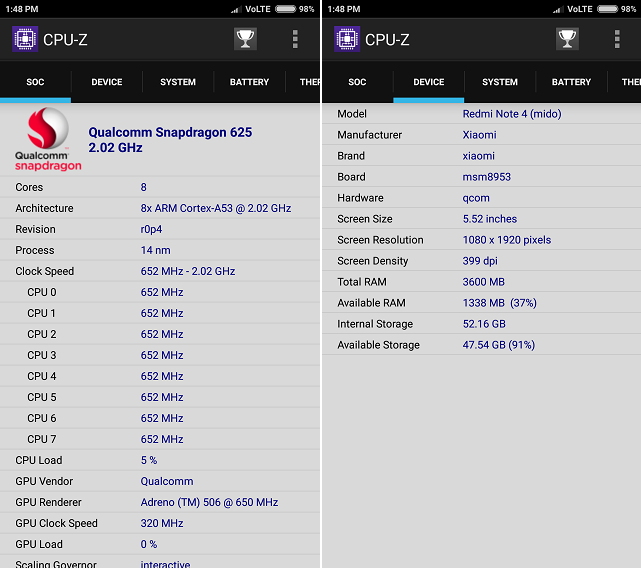 The Qualcomm Snapdragon 625 (octa-core) on Redmi Note 4 uses 8 Cortex-A53 power-efficient cores utilizing the 14nm FinFET manufacturing technology wherein the 28nm HPm Qualcomm Snapdragon 650 (hexa-core) still outperforms the chip by a margin since it uses 2 high-performance Cortex-A72 cores and 4 Cortex-A53 power-efficient cores.
However, when we talk 14nm FinFET tech, it ensures less power requirements and offers unmatched thermal performance resulting in longer battery life and less heat emissions. The Smaller number of fabrication tech leads to better efficiency and reliability i.e. less power consumption. According to Xiaomi, the Redmi Note 4 battery runs 25% longer than Redmi Note 3. The battery on both models is almost the same. I believe due to its new effective CPU, the battery runs longer.
And what about Gaming?
Gaming will drastically get an impact, the Adreno 506 GPU, as well as, the power-efficient Snapdragon 625 CPU compromises on the gaming comparatively. Although Redmi Note 4 runs most mainstream games pretty well, some graphic intensive games, which particularly run fine on Redmi Note 3, will show occasional lags. It certainly makes you want to go back to your previous model.
Significantly more storage and RAM
The storage and RAM on the newer model are significantly increased. Redmi Note 3 offers a 16 GB storage at ₹9,999 whereas you get a 32 GB on Redmi Note 4 at the same price.
What's more in that is its storage expansion. The external storage can now be expanded up to 128 GB. So, the top model of Redmi Note 4 can avail you a maximum storage of 192 GB (64 GB + 128 GB) in contrast to the maximum storage of Redmi Note 3 which is just 64 GB (32 GB + 32 GB).
The Xiaomi Redmi Note 4 now comes in 3 variants,
₹9,999 (2 GB RAM & 32 GB Storage)
₹10,999 (3 GB RAM & 32 GB Storage)
₹12,999 (4 GB RAM & 64 GB Storage)
But isn't the 13 MP camera sound too mainstream
The 13 MP camera is lowered in number but emphasizes more on the quality result. It is true that megapixels don't matter much, but just another marketing gimmick. When we talk about cameras on Redmi series, it really didn't surprise us like Honor smartphones. The camera may be improved in certain areas, but the end result isn't groundbreaking yet better than its predecessor Redmi Note 3. We would love to tell you more about Redmi Note 4 camera until we are done with the review.
Goodness of Android 7 Nougat
Xiaomi Redmi Note 4 runs on the latest MIUI 8 based on Android 6.0 Marshmallow, but as Xiaomi says you will receive an OTA update of Android 7 Nougat preview soon. So, you do get a whole new taste of the MIUI 8 software employing the new features of Android 7 Nougat.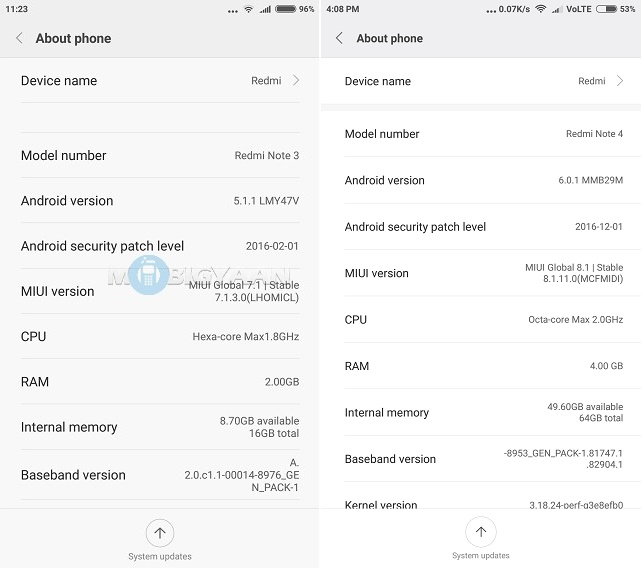 Final Thoughts – Xiaomi Redmi Note 3 Vs Redmi Note 4. Should You Upgrade?
Xiaomi has captured the midrange segment and yes, it is one of the cheapest phones offering 64 storage and 4 GB RAM, not to mention, the specifications are great. Summing it all, upgrading to Redmi Note 4 from Redmi Note 3 may not be worth spending the money. Xiaomi Redmi Note 3 is still great.
Upgrading it from older Redmi Note series phones or any similar phones apart from Redmi Note 3 is worth the shot. If you are a true Xiaomi fan and want to get your hands on the MIUI 8 Nougat preview, don't hesitate to pick one.