Instagram is one of the most popular apps around the world and no matter what, its filters are supposed to be the coolest as far as I know. What if you just want to apply those filters to your photos without posting photos on Instagram? Can it be used for photo-editing purposes? Yes, we shared a short tutorial for Android devices and thought to make one for iPhone users too. Here you go.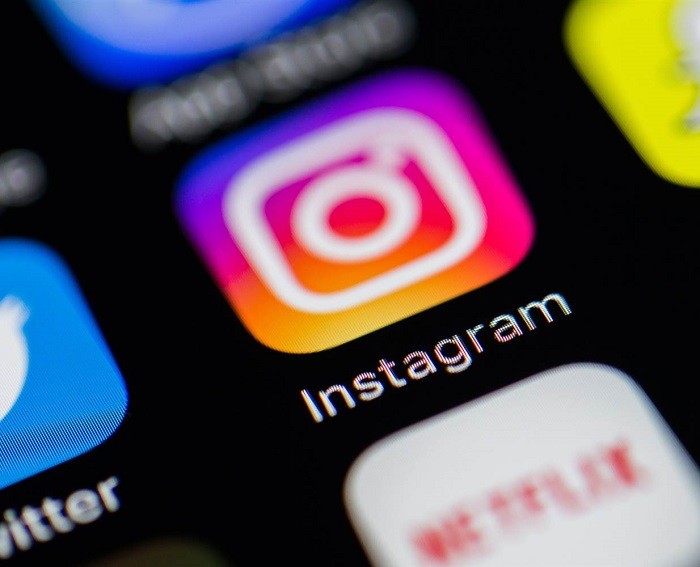 Use Instagram as a photo-editing app
If you are sharing the photos on Instagram and you are aware of its filters, you can use these filters and save the photo to the gallery without actually sharing the photo on Instagram. It is possible and Instagram allows you to do so. There's a small trick behind it. So, grab your iPhone and launch Instagram.
Before you start with the steps, you will first need to turn off the internet.
Step 1: Turn on Airplane mode.
Turn off the internet i.e. Wi-Fi or mobile data or simply put it on Airplane for a few minutes. This won't allow you to share any posts on your profile when you share it.
Step 2: Enable 'Save Original Photos' on Instagram.
The second step is to enable the Save Original Photos option from the Settings. To do that, go to your profile from the bottom, tap the three dots in the top corner and turn on the slider named 'Save Original Photos'.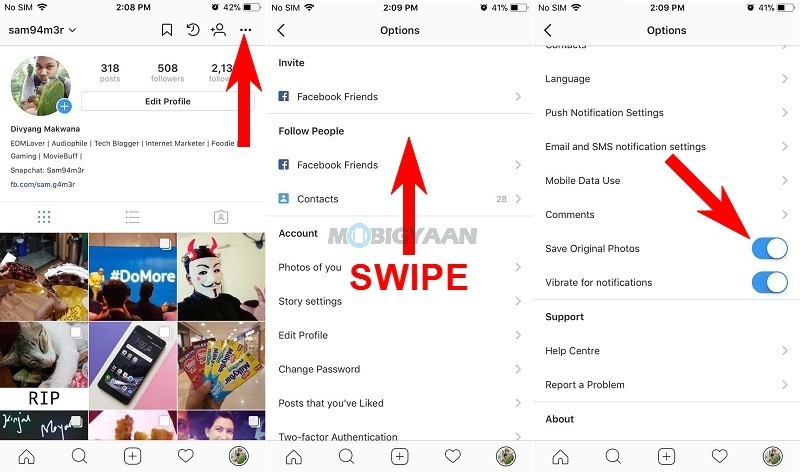 Step 3: Choose your photo and apply filters.
When you are inside the Instagram app, choose your photo, tap Next. Now comes the filters, select the filter you want to apply on the photo and hit Next again.
Step 4: Share edited photo.
Tap the Share button to save the photo to the gallery. Adding any text, caption, and touching the sharing option sliders won't make any sense because we are not posting the image on Instagram, we are doing it just for the sake of saving it to the gallery.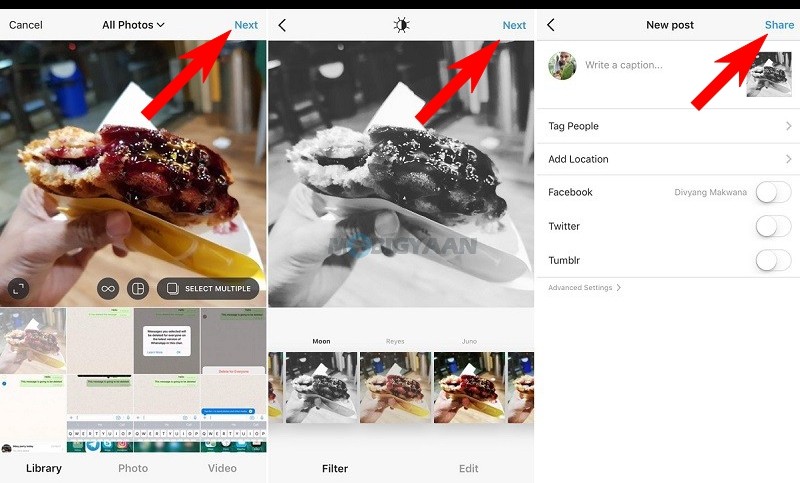 Step 5: Remove post
The last thing you want to do is delete the post that was shared using this method. Since there is no internet connectivity on your phone, your Instagram is safe from posting any updates. And you can remove the post by tapping the X button. So far, this is the only way we know as for now.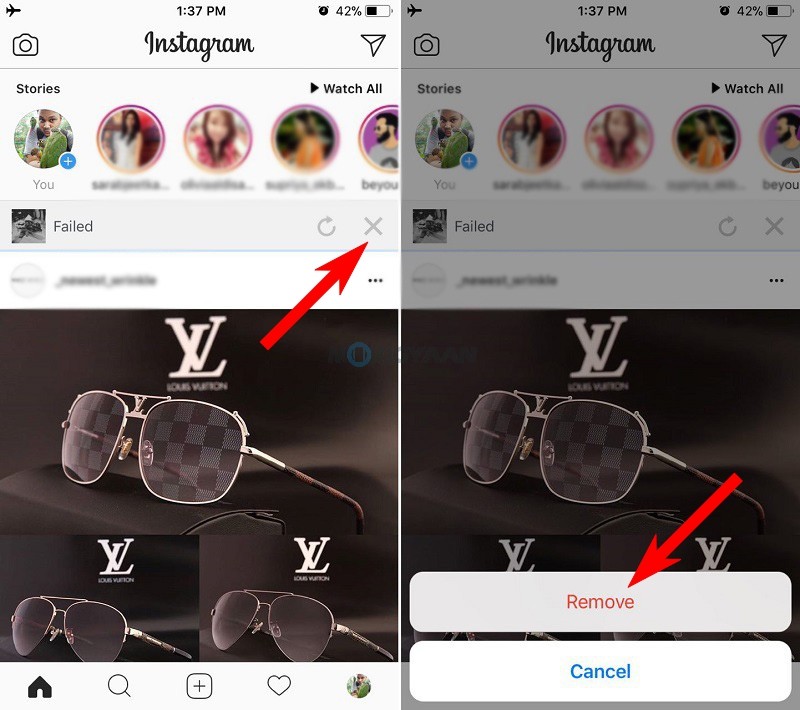 If you liked this guide, share it with your friends. For more tutorials, watch out for our How-To Guides.