Most stock Android based phones don't provide a battery percentage, you have the clean graphical indicator battery icon by default which can't give you an idea how much battery is remaining. Moto Z2 Force comes with Android Oreo with the stock features, so you will need to enable the battery percentage on Moto Z2 Force with a small trick.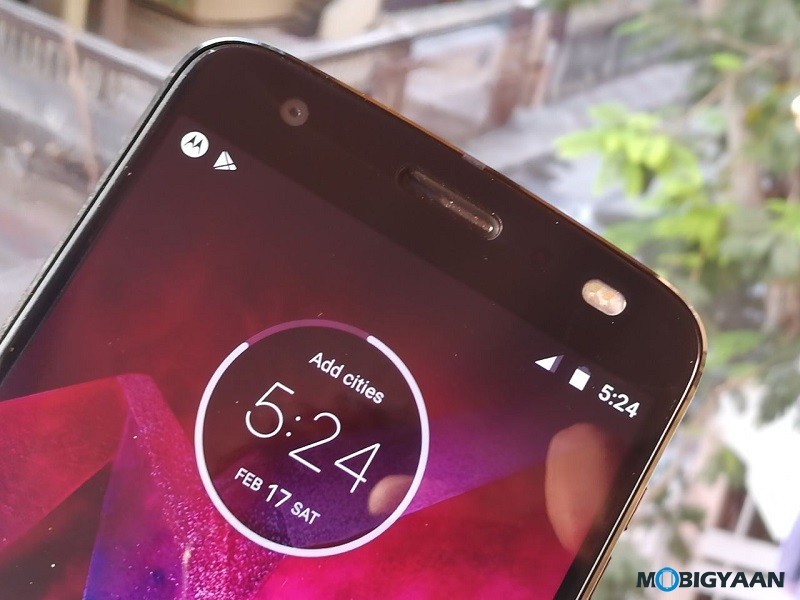 Steps To View Battery Percentage On Moto Z2 Force
Please note that you won't be able to find any settings to view the battery percentage, it needs System UI Tuner to be enabled which adds the toggle option for the battery. System UI Tuner contains tweaks like showing the percentage of the battery, hiding status bar icons, dark mode, and other stuff. To get the percentage of the battery, enable the System UI Tuner from the settings gear icon in the notification bar. To do that,
Step 1: Enable System UI Tuner
Swipe Notification Bar from the top.
Tap and hold the Settings gear icon for a few seconds until you hear a quick buzz.
You will be taken to the Settings, enter System at the bottom and go to System UI Tuner.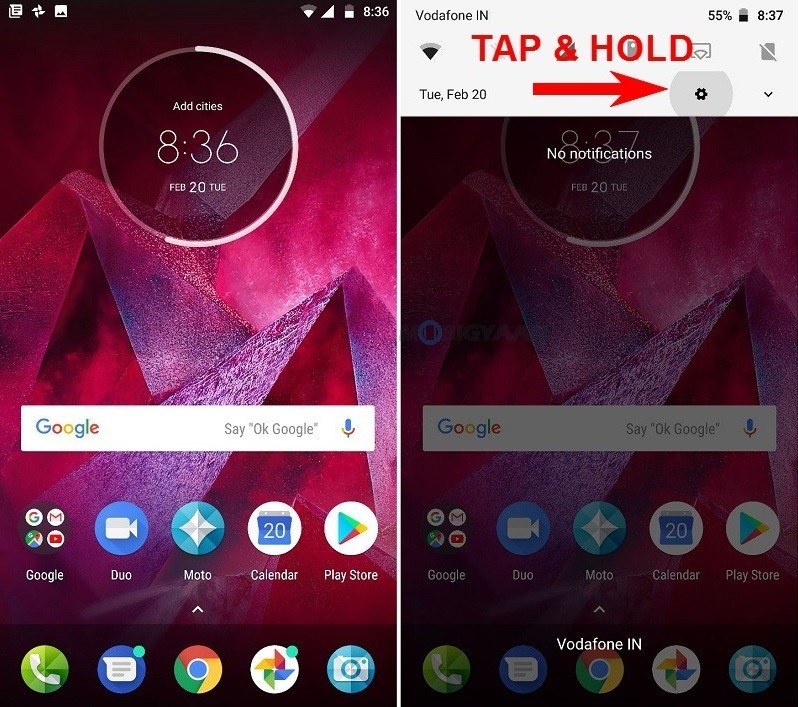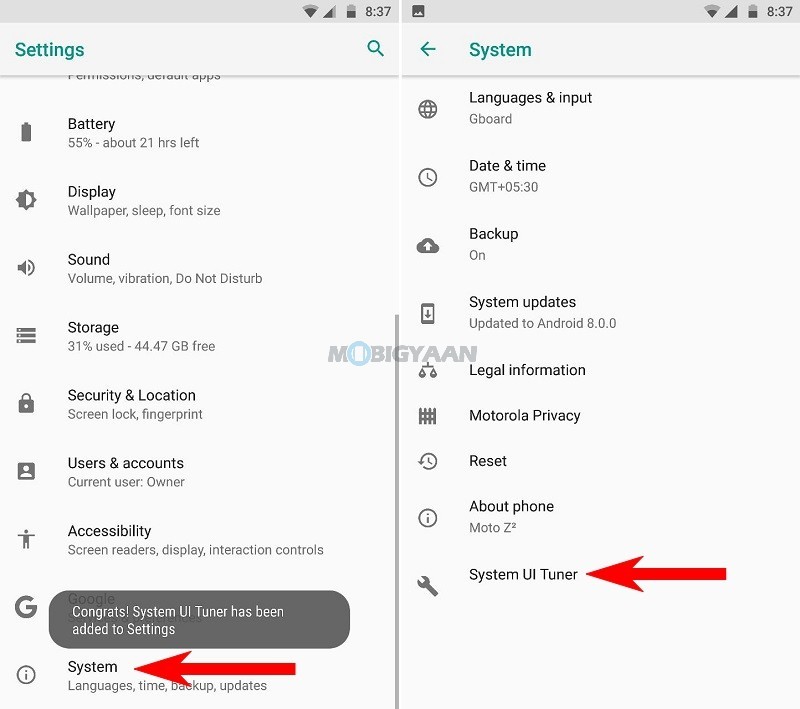 A warning message will be displayed, tap OK to continue.
Step 2: Enable Battery option to Always show percentage
When you are inside the System UI Tuner, go to Status bar and swipe to the bottom.
Tap the battery and select Always show percentage.
Now check if you have got the percentage at the top.
You can always get back to the default battery settings with the same method, just hit the default option.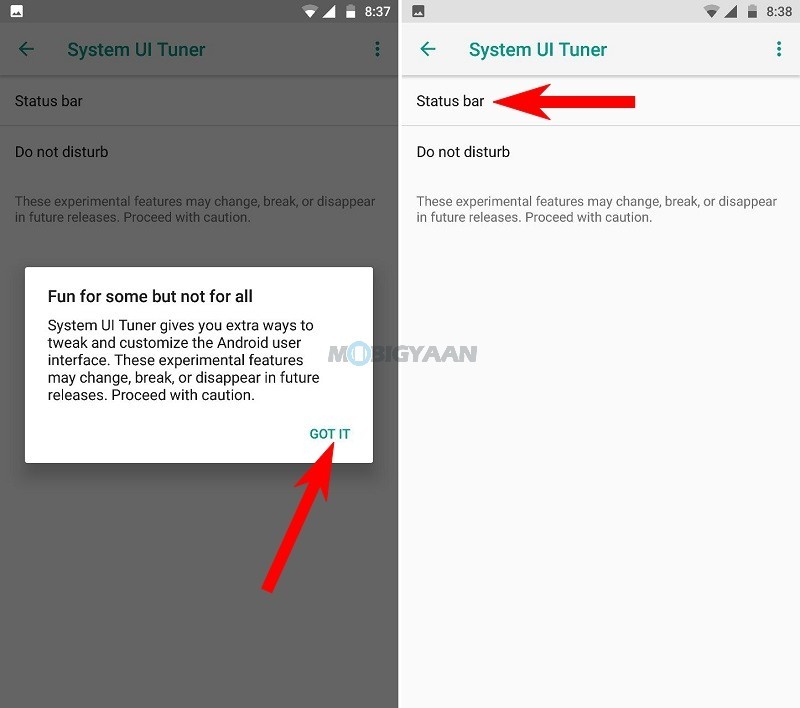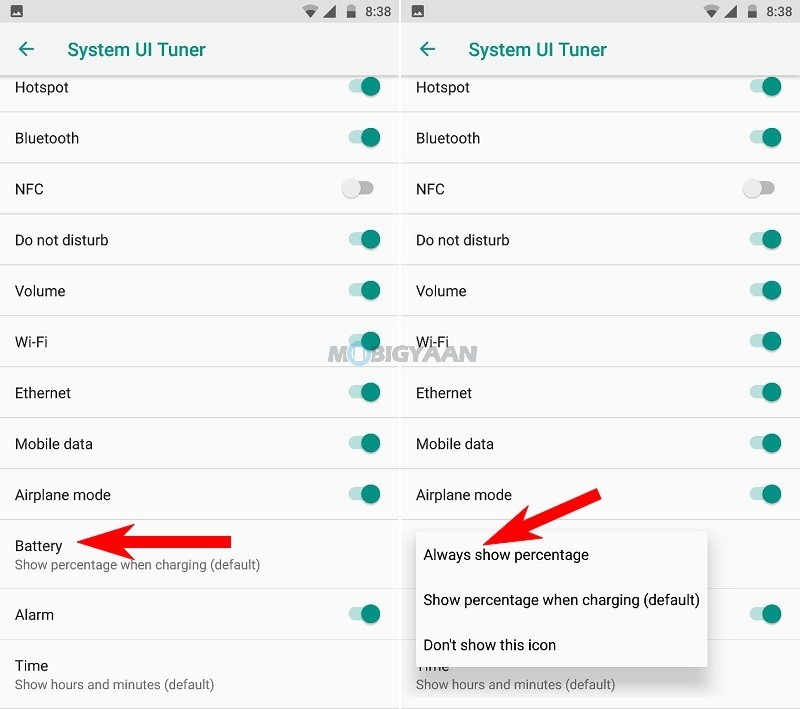 Also, check our first look at the Moto Z2 Force.