It has been known for quite some time now that WhatsApp, which has been in the news for the $16 billion acquisition by Facebook, would soon introduce voice calling on its popular messenger. Now we get a glimpse into the service.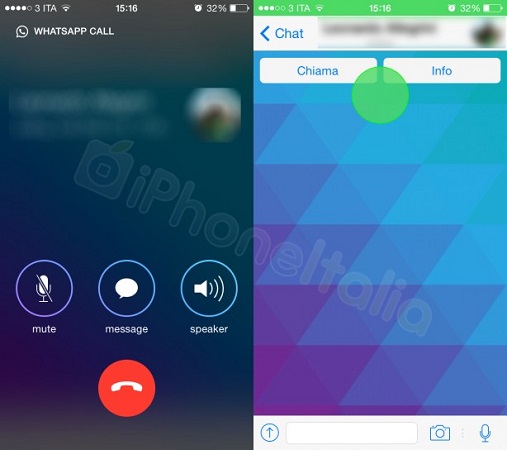 According to sources, who were fortunate enough to get their hands on the WhatsApp messenger for iOS with support for voice calls, there will soon be a call button embedded which would let you make calls directly through WhatsApp. While the current app supports the regular call through cellular network, the updated app will use VoIP to place calls using the 3G or Wi-Fi connectivity.
Other commonly seen options on the WhatsApp call feature would be the mute, message and speaker options. The upcoming update will not only get a call button but also a photo button to enable you to send photos from the gallery of camera directly. As of now, there is no time frame mentioned but we can expect this update very soon.