Last month, Beta version 2.16.230 of WhatsApp for Android allowed users to forward a message to multiple recipients and frequent chats. Now, another beta version brings with it some features like image drawing, stickers, bigger emojis and more.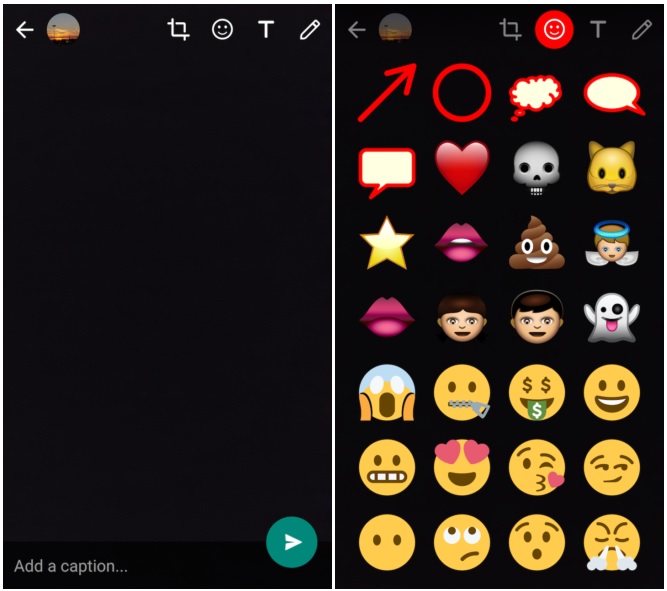 Beta version 2.16.263 now lets you draw on images and add stickers to it. You can also type text on an image if you want to. There's a full spectrum of RGB colors as well if you like to write text on images using different colors.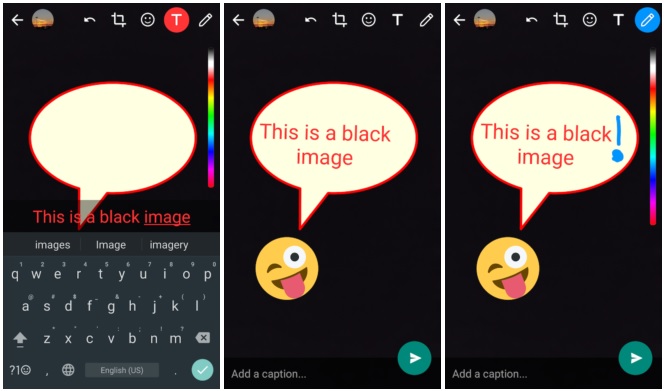 However, you will only be able to add stickers and type text on an image if its captured using WhatsApp's camera. Besides this, the emojis have got bigger as well. There are four different sizes of emojis. If you send a single emoji, it will be the biggest and size will go on to become smaller till send you send three same emoji. However, if you send four or more same emoji, they will appear in regular size.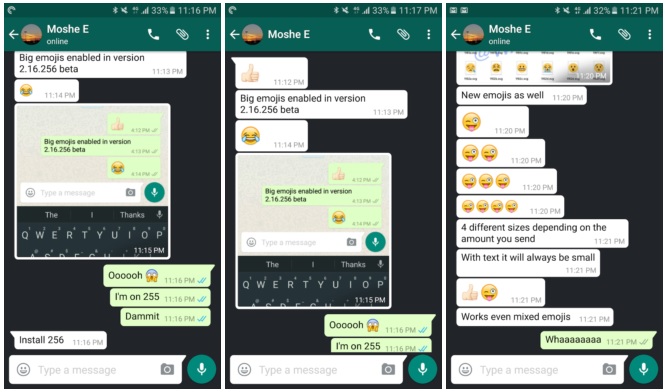 WhatsApp seems to have taken care of selfie lovers as well. Whenever you take a photo with front camera using WhatsApp's camera, your phone's screen will turn white, making it work as a flash (well, kind of). This would be useful when you are taking a photo in darker environments with the object obviously closer to the phone. As for video capturing, you can zoom in and out by sliding your finger up and down on the screen.
It also seems that WhatsApp stopped blocking Telegram links. There's information as to when exactly WhatsApp started allowing Telegram links, but yes, it's happening. However, we would like to remind you that all these features are available in the beta version 2.16.263 of the app and the final version available on the Play Store. Just because they are there in the beta version doesn't necessarily mean they will make it to the final version as well. However, it's very unlikely that WhatsApp will do so.
If you can't wait to try out these features, you can either download this apk or enroll yourself in beta program.