We often say that WhatsApp keeps testing new features on its Android app through the beta program. Sometimes, these features make it to the final release, and sometimes, they don't. The latest example being the Picture-in-Picture (PiP) mode video calling which the company rolled out ten days ago. Well now, the company has rolled out granular storage management on its beta app for Android, something that has been available to iOS users for a long time.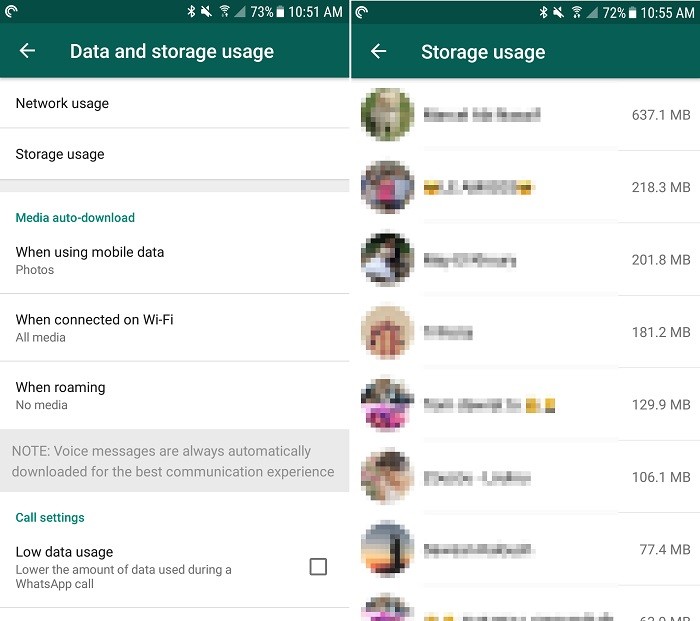 Until now, there was no way to see the total amount of storage taken up by a particular chat on your Android device. All you could see is the network usage by heading over to Settings > Data usage > Network usage. However, with beta update 2.17.340, you not only can see the total storage space taken up by a particular chat, but, you also get a detailed breakdown of that particular chat which shows the number of text messages, images, videos and everything else shared in that conversation along with the storage space they are taking.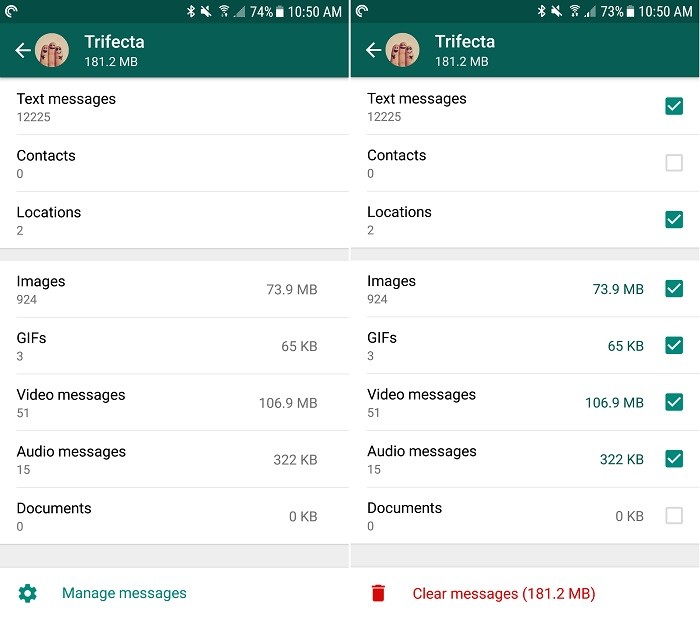 If you are on WhatsApp beta version 2.17.340, you can head over to Settings > Data and storage usage > Storage usage menu to see all these details. Once you are inside this menu, just wait for a few seconds and you will see the total storage taken by all the conversations.
If you tap on any of that, you will get detailed information about the number of text messages, photos and videos, etc being sent and received in that conversation along with the total space it's hogging up. What's cool is that instead of individually selecting a specific text message, a photo or a video or anything, you can just select the entire category, say photos, and delete them all at once from your device.
This should come in very handy if you are a part of a group where the members dump thousands of messages and hundreds of multimedia in a day or a week or a month, because with this new storage management, you will be able to free up some space on your device very easily and quickly.
For now, this feature is in beta and hasn't been rolled out over the stable channel, hence, if you want to try it out, you can either enroll in the beta program here, or, can download the apk file from here.