Back in July, we told you that WhatsApp was testing picture-in-picture (PiP) mode for video calling on its Android app. This feature was being tested in the beta channel, however, the company is now done testing the PiP mode as it has started rolling out this feature to all the WhatsApp users globally as a part of update 2.17.323.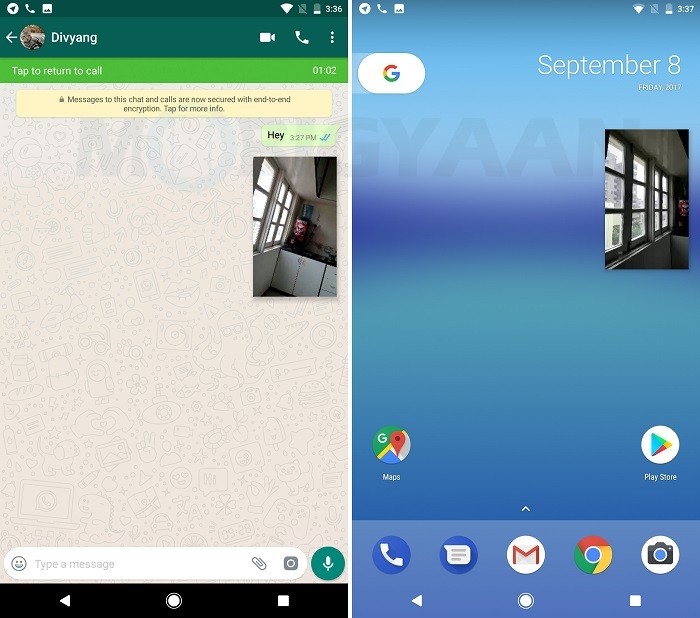 However, only those who own a smartphone running Android 8.0 Oreo will get the PiP mode for video calling as the PiP mode is only natively supported on Android 8.0 Oreo. If you happen to own a smartphone running Android Oreo, you can shrink the video call screen to a rectangular floating window by pressing the back button and move it around anywhere on the screen you want. Once done, you can carry on with your other tasks while video chatting with your WhatsApp contact.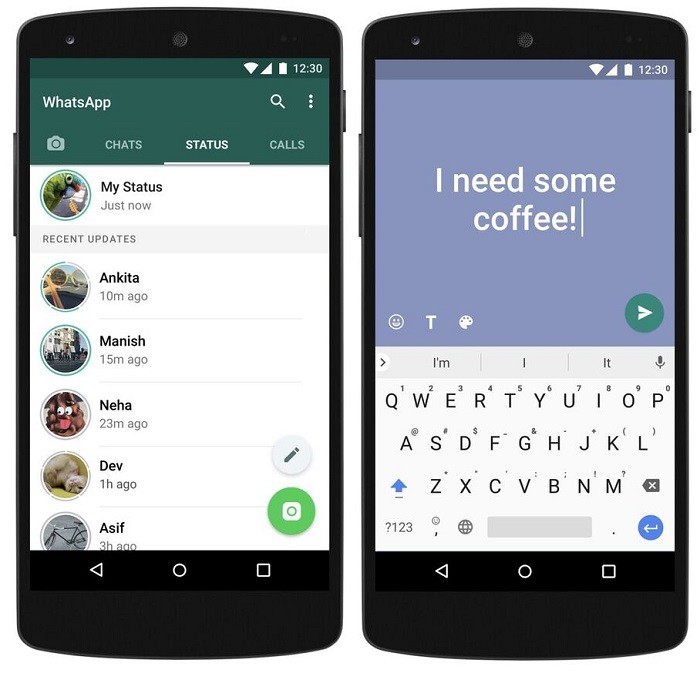 Apart from this, the latest WhatsApp update on the stable channel also brings in the colorful text status feature to all the Android users. This feature was announced by WhatsApp last month. Until now, you could only share disappearing photos/videos as your Status, however, now you will be able to share disappearing colorful text status. You can also add emoji and clickable links in the status now.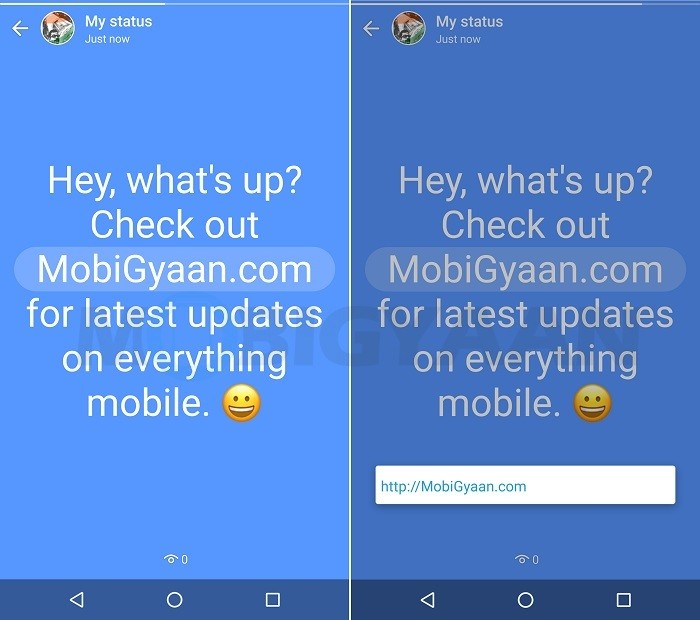 To share a colorful text status, simply tap on 'Pencil' icon that will appear above the Camera icon in the Status tab. On doing so, you will be able to add whatever text you want to share, while also being able to add emoji and change the font style and background color. Once done, you can tap on the green icon with white colored arrow inside it to share the colorful text status with your friends.
Having said that, it's worth noting that unlike the Picture-in-Picture video calling, which is only available to users running Android 8.0 Oreo, this colorful text status feature is available to all the users, whether they have Android Oreo or not.
So, what do you think of these two features? Which one did you like the most? Do you think that the colorful text status is unnecessary? Whatever it is, do sound off in the comments section down below.
Download Link: WhatsApp for Android