Cab aggregating service Uber keeps on announcing new features for its users in India. Back in July, Uber announced UPI payments support and driver profiles in the country. Late last month, the company rolled out the in-app chat feature. And now today, Uber has announced the launch of its PREMIER ride option in the country.
Uber has announced PREMIER for its riders in Mumbai and Pune as a part of a pilot program. It's a ride option that will be offered to select Uber riders as an upgrade to their uberX experience. PREMIER is an in-app option which means you don't have to download any extra app to be able to make use of this service.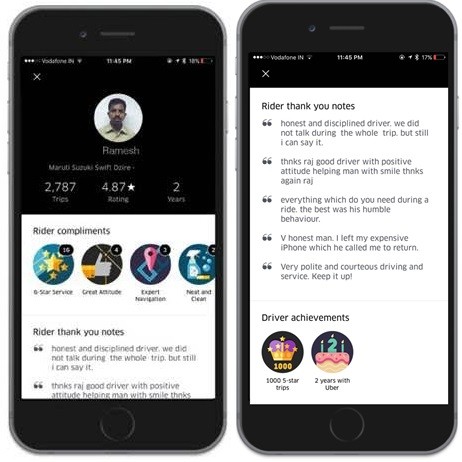 As a part of PREMIER, riders can expect economy-range sedans, affordable fares and better customer support. Moreover, the drivers will also be the ones who have received good feedback from Uber riders via Driver Compliments and Driver Ratings. Also, these driver-partners will be the ones who have completed more than 1000 lifetime trips, which means they are experienced enough.
Apart from this, only those driver-partners that have 4-star and above rating will be a part of PREMIER. Moreover, while booking a PREMIER ride, Uber riders can also expect their rides to reach them faster than expected as over 40% of these trips have a pick-up time shorter than the predicted arrival time.
"As we work towards reducing private car ownership in India, Uber is focused on building products that will go further in replacing the need for personal mobility options. We are constantly listening to riders to understand their needs. While private car ownership remains an aspiration for many, riders are seeking a ride that matches the experience of travelling in their own car. PREMIER will provide that to a further degree." said Shailesh Sawlani, General Manager, West, Uber India.
Like we already said, PREMIER is currently only available in Mumbai and Pune as a part of pilot program, however, the company might extend it in other cities as well if the feedback is good.
Download Link: Uber for Android | Uber for iOS