Earlier this month, we told you that WhatsApp was testing colorful text status feature for its app in the beta phase. Well, the company is now done with the testing as it has announced that the feature is being rolled out to all its users around the globe.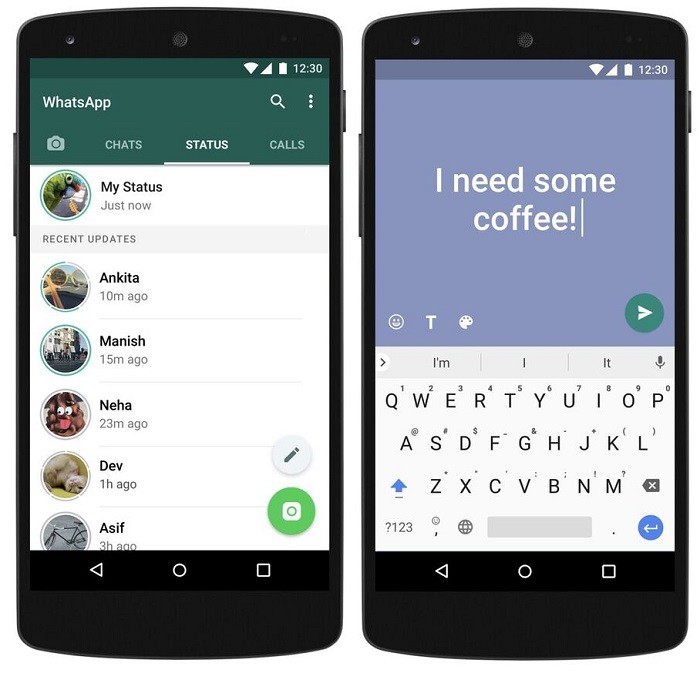 Now whenever you are updating your text based status, you will be able to add color to the background. Not just that, you will also be able to choose fonts as well as add links to the status. You can do all this by going to the Status tab and tapping on the pencil icon. After that, you can add whatever text you want while choosing your favorite font and background color.
"Today, WhatsApp announced a fun, new way for the 250 million monthly users of WhatsApp Status (global) to express themselves. The new feature makes it easy to share creative text-based status updates. Now you never have to worry about getting the word out to all your family and friends. Whether you're looking for vacation recommendations or notifying a group about the address for a party, the text-based status feature allows you to update your contacts in a fun and personal way. To customize text statuses, users can choose a specific font and background color, or include links." said WhatsApp in a press statement.
Well, we wonder how many people would want to add a background color to their status update, but considering that WhatsApp is rolling out something like this, we reckon they have done their homework. Besides, Facebook, who owns WhatsApp, also has a similar feature in its app since last year, so either way it was going to make its way to WhatsApp sooner or later.
This new colorful status feature is rolling out to iPhone and Android users. We don't see it yet on our Android devices even with the latest version of the app installed, however, we are expecting the company to complete the roll-out of this feature by the end of this week.
It's also worth noting that the new Status feature which was announced back in February this year is now available on WhatsApp Web as well, but, the catch is that users can only view their own and their contact's Status, they cannot update their Status from WhatsApp Web. They can update their text-based status from WhatsApp Web though.
Download Link: WhatsApp for Android | WhatsApp for iPhone