WhatsApp users can safeguard their private conversations using the newly added WhatsApp Chat Lock feature. WhatsApp has already added some exciting features this year, such as using WhatsApp accounts across multiple devices and WhatsApp Proxy support. Now, WhatsApp gets a new Chat Lock feature that enables you to protect your WhatsApp conversations using your device password or biometric, like a fingerprint.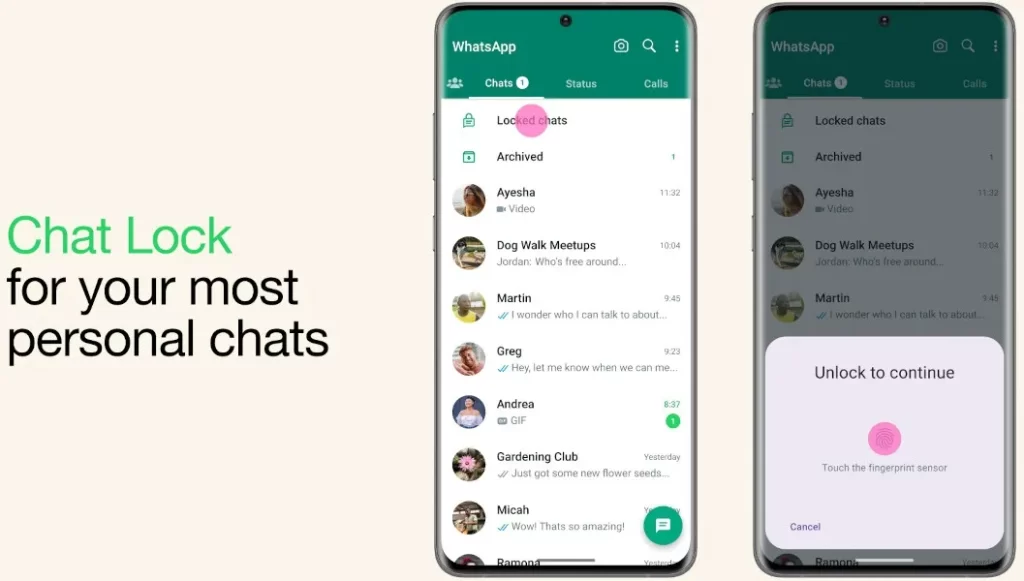 WhatsApp adds a new Chat Lock feature that will allow you to lock your chats. WhatsApp wrote in a blog post "Our passion is to find new ways to help keep your messages private and secure. Today, we're excited to bring to you a new feature we're calling Chat Lock, which lets you protect your most intimate conversations behind one more layer of security."
Earlier WhatsApp conversations were open to all, those who already have access to your unlocked phone and WhatsApp application can read any of your WhatsApp conversations, however, with this new Chat Lock feature, you can now lock your private messages via fingerprints/passwords/PINs. This feature adds an extra layer of security which is handy for those who want to protect their private WhatsApp conversations from prying eyes.
The blog post further says, "We think this feature will be great for people who have reason to share their phones from time to time with a family member or those moments where someone else is holding your phone at the exact moment an extra special chat arrives."
Using the Chat Lock feature, you can lock a chat easily, just by tapping the name of a one-to-one or group and choosing the lock option shown. To reveal these chats, you have to slowly pull down your inbox and enter your phone password or biometric. It also automatically hides the contents of that chat in notifications, too.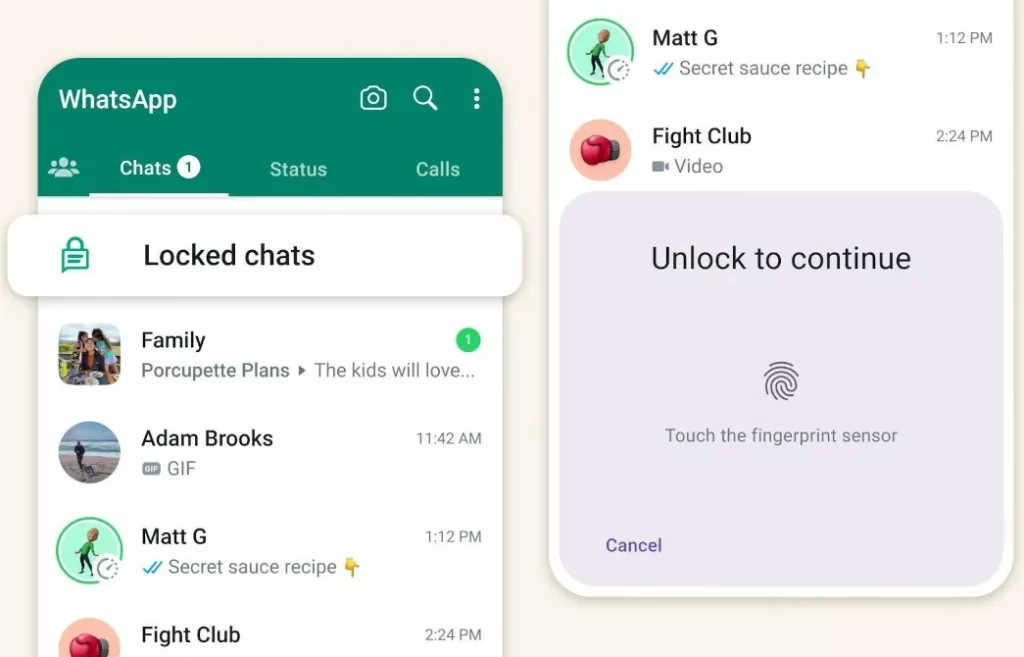 "Over the next few months we're going to be adding more options for Chat Lock, including locking for companion devices and creating a custom password for your chats so that you can use a unique password different from the one you use for your phone," it added.
How to use the WhatsApp Chat Lock feature
Step 1: To use the WhatsApp Chat Lock feature, head to the chat you want to lock, go to Chat Settings, and tap on Lock Chat.
Step 2: Choose a security method, either use a security password/PIN or a fingerprint to lock the conversation.
Step 3: Once the Chat Lock is turned on, pull down the inbox by swiping from the top to the bottom on the Chat screen and access the locked chats.
Step 4: Authenticate using the password/PIN or your fingerprint to open the locked chats.
Here's an official video from WhatsApp showing you the WhatsApp Chat Lock feature.
WhatsApp Chat Lock feature is now rolling out, if you don't see the WhatsApp Chat Lock feature on your device, update the app to the latest version.