WhatsApp recently started rolling out its latest calling feature but the feature was available only when you get an invite. While the rollout through invites have been slow, some scammers have started using it to spread malware.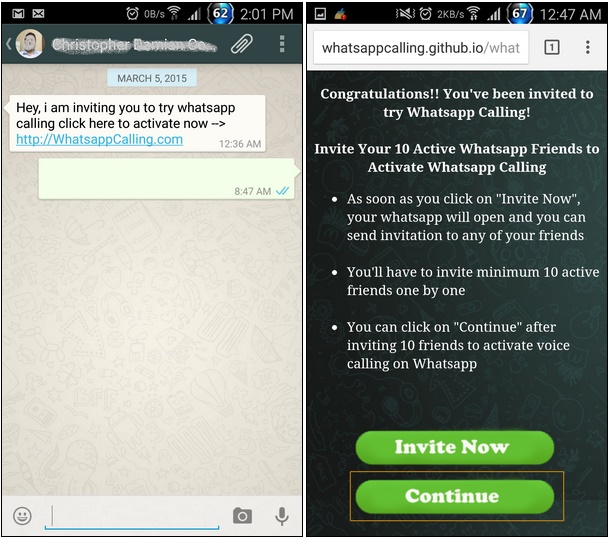 A new fake invite message has been circulating on WhatsApp, which brings malware to your smartphone. The message mimics the invite from WhatsApp along with a link to www.whatsappcalling.com. When you go to the aforementioned website, a short survey is taken and once the survey is completed, it asks you to download apps with potential malware. The website then asks you to invite more people.
The fake invite message has already gone viral, considering everyone wants the new WhatsApp calling feature. So, if you have received such a message, we'll suggest you to not invite more people and refrain from clicking on that link.
The WhatsApp calling feature  has been rolled out to a few users but the Facebook owned company is said to be taking some time in the roll out to make sure the feature works great for everyone. Anyways, we advise you to stay wary of fake invites and we'll surely let you know when WhatsApp officially starts rolling out the calling feature to more people.