Users of WhatsApp have been demanding GIF support in the app for quite some time now. Listening to the feedback, the developers did let the users send GIFs to each other, however, we can send them only by converting a video into a GIF, or, by sending the ones which are already saved on our devices. The ability to search for GIFs from within the app and send them was absent till now. Well, not anymore as WhatsApp now lets you search for GIFs from within the app and send them to your chats.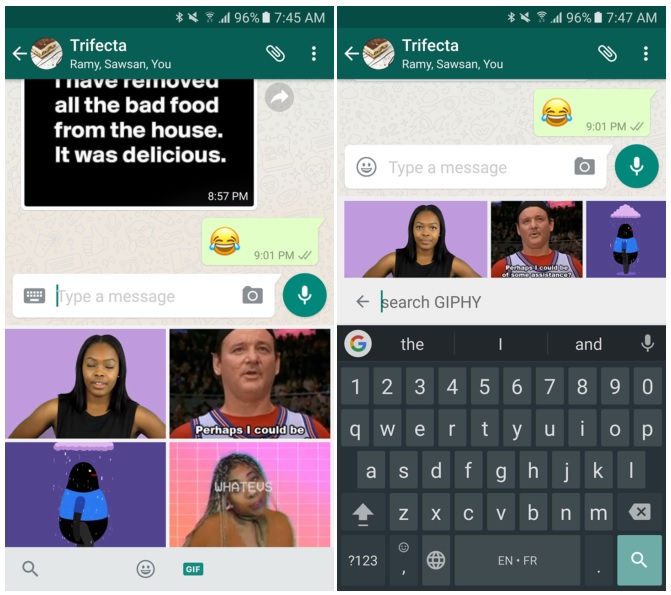 To send a GIF, you need to tap on the emoji button which will then let you switch between emojis and GIFs. After switching to GIF, you can either scroll through the available GIFs or can search for the ones you would like to send. You can search the GIFs from within WhatsApp through Giphy and then send them directly to your chats.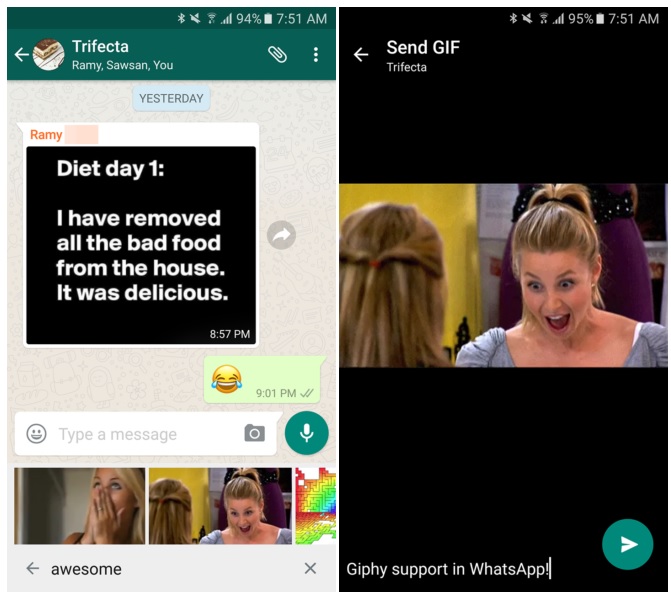 Besides this, the maximum limit to share the media has been raised to 30 which means you can now send maximum 30 media files at once. Initially, this limit was set to 10.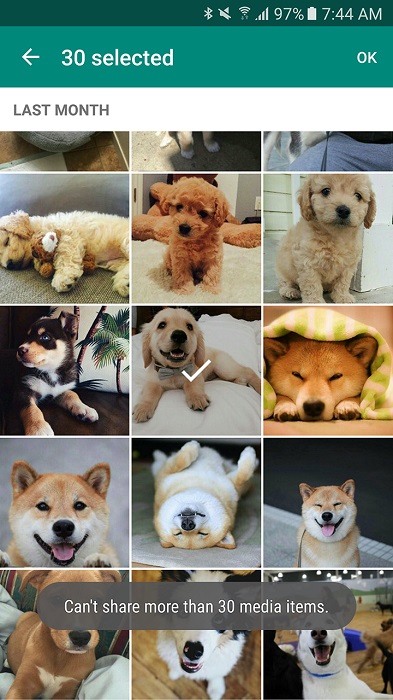 These changes have been made to the Android version of WhatsApp, however, there's no need to rush to the Play Store and update the app yet. These features are only added to the beta version of WhatsApp having version 2.17.6 and not the official version. It might take some time before WhatsApp rolls out these features on the stable version.
However, if you are a GIF junkie and couldn't wait to use these features, you can either enroll in Beta program or can directly download the apk file from here (at your own risk).