WhatsApp group call shortcut button rolling out to beta users on Android
More than a week ago, we told you that WhatsApp would soon roll out a group call shortcut button that would let users make group calls from within group chats. This feature was even rolled out for beta users on iPhone, and now, it's available for beta users on Android as well.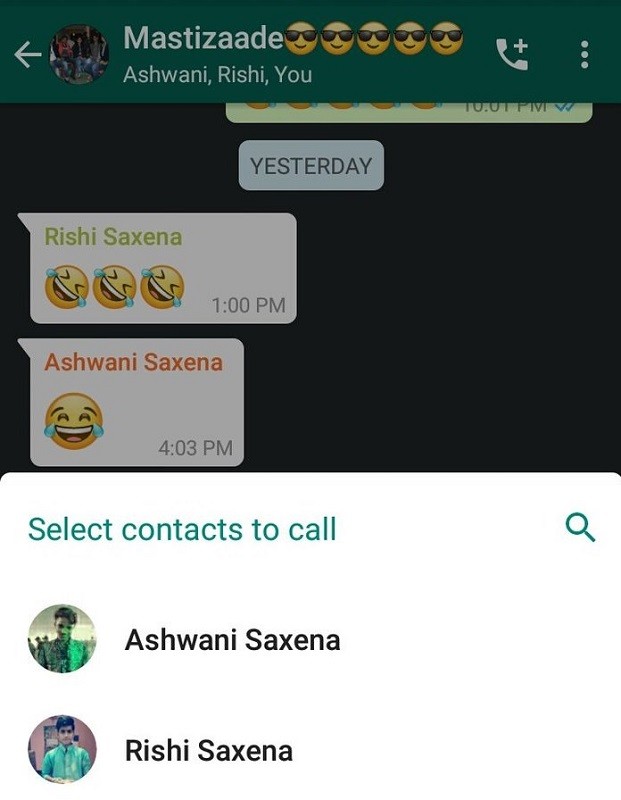 According to WABetaInfo, WhatsApp has started rolling out the group call shortcut button for Android users with beta version 2.18.370 of the app. However, the feature is enabled remotely, so you may not see the button in a group chat immediately even if you are using this beta version of the app.
Having said that, WhatsApp has introduced a couple of new features for Android users with beta version 2.18.373 of the app like Multi-Share Text, Multi-Share File, and Sticker Search. The sticker search feature is self-explanatory, however, do note that searching for stickers isn't as easy as it sounds and requires a workaround which may not work for all the users.
Speaking about the Multi-Share Text feature, it allows users to share text from a different application with multiple WhatsApp users at the same time. The Multi-Share File feature lets you do the same for files.
That said, do note that you may not get these features even if you are using the said beta version of Android app as they are still being tested. However, if you are lucky, WhatsApp might have them enabled for you remotely through its servers.