WhatsApp has been making headlines in India since the past few weeks for coming under fire by the Indian government. The Indian government has called out WhatsApp twice for all the fake news and false information that's being spread through its platform which has given rise to mob lynching that has caused deaths of several innocent people in India. WhatsApp in response has also started testing and rolling out features to fight this issue. And now, this Facebook-owned company has announced that it's launching a test that will limit message forwarding on its platform.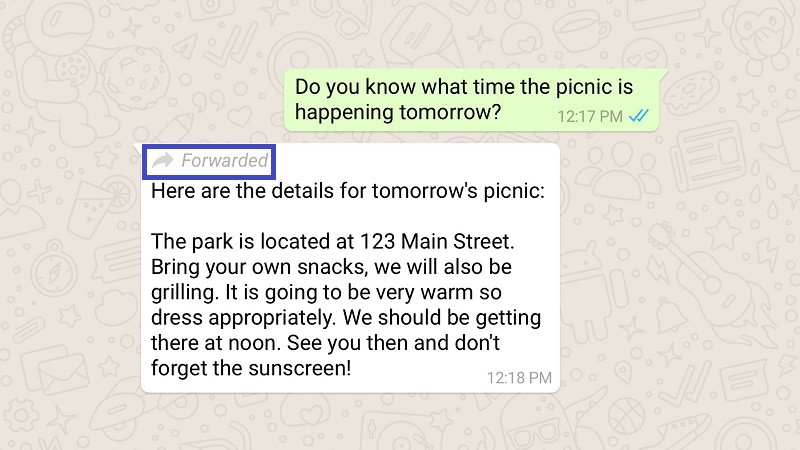 WhatsApp has announced that it will soon start limiting the number of message forwards that will apply to all its users around the world. However, given the current situation in India, and considering the fact that people in India forward messages, photos and videos more than any other country, WhatsApp will limit forwards to 5 chats at once in India.
In addition to limiting forwards, WhatsApp has said that it will also remove the quick forward button that appears right next to photos and videos. "We believe that these changes – which we'll continue to evaluate – will help keep WhatsApp the way it was designed to be: a private messaging app." said WhatsApp in a blog post.
Well, while limiting message forwards to 5 chats at once in India is definitely a good decision, we are a bit skeptical about it because either way, people who deliberately spread fake news and false information will keep on doing it. It's just that they will now have to make some extra efforts to do so.
Having said that, this isn't the first time that WhatsApp is trying to fight the spread of fake news and false information by tweaking the message forwarding feature. Last week, the company announced that it will start labeling forward messages as "Forwarded" so that users will know that the message they received originated from a different source, and not from the person who sent it. However, people will find a workaround to this by copy-pasting the message instead of simply using the forward button.
Updated on January 21, 2019: WhatsApp has imposed message forwarding restrictions globally.