While WhatsApp is already working on a feature to allow you to unsend your messages, the company is also testing a new feature to allow users to pin chats to the top.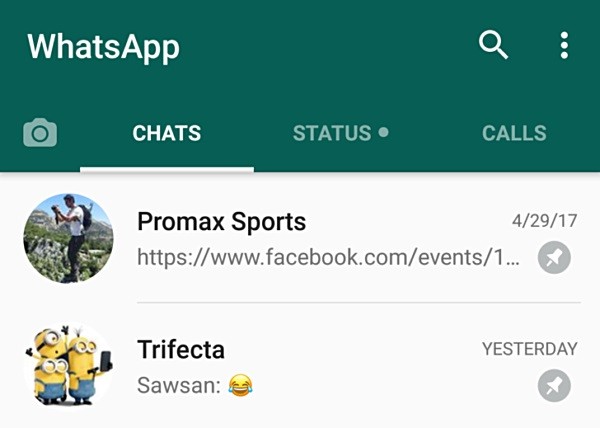 WhatsApp is reportedly working on a new feature which would allow users to pin chats to the top. As such, pinned chats will always remain at the top of the chat screen irrespective of the recency of the conversations, making it easy to find the chat. Currently, you can pin up to three chats.
The new feature is available in WhatsApp beta version 2.17.162 and higher. To pin the chat, users need to tap and hold the chat. The pin icon would then appear in the action bar. However, the feature is available for up to three chats and would display an error if tried for a fourth chat. As of now, the feature is in beta but we expect the feature to be rolled out to general users soon.