WhatsApp starts testing feature that lets users reply privately to messages in group
Facebook-owned WhatsApp rolled out quite a few features for WhatsApp groups this year, and, it looks like the company will soon roll-out one more feature for groups that would allow users to reply to group messages privately. WhatsApp is currently working on a private reply feature that has been rolled out to those using the beta version of the app.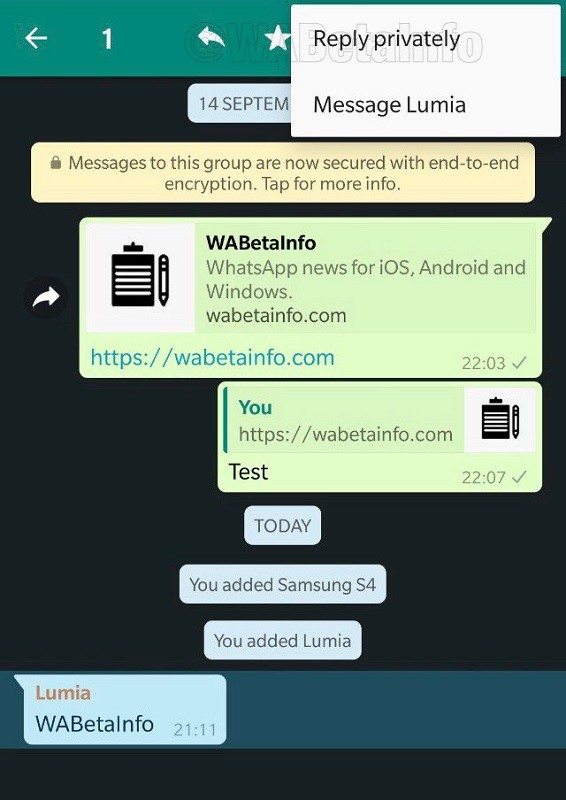 According to a report by WABetaInfo, WhatsApp has rolled out the private reply feature to those who are using beta version 2.18.335 on Android. As the name suggests, this feature lets you reply to a message in group chat privately.
To reply privately to a group message, select that message by long-pressing it, then tap on the three-dot button located in the top-right corner, and then tap on the 'Reply privately' option. Once you do that, you will be taken to the private chat with the person who sent the message you are replying to in the group.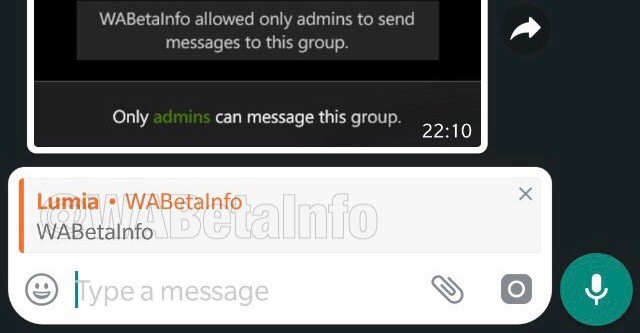 Once you have replied privately to a group message, the recipient will be able to tap on that message to go back to the group chat and read the conversation.
Also Read: Brace yourselves: WhatsApp VP confirms advertisements are coming to the 'Status' tab soon
A couple of months ago, WhatsApp rolled out a feature for WhatsApp group admins that allowed them to prevent members of group from sending messages. Well, this private reply feature will come in handy in such groups where the members are not allowed to send messages. Besides, it's also useful for those who want to reply to a group message privately, instead of in front of all the members.
Like we already said, this feature is currently only available to Android users using beta version 2.18.335 of the app. Let's see how soon can WhatsApp roll it out to all the users through stable channel.