Windows Phone 8.1 update 1 officially detailed, developer preview coming next week
Microsoft accidently revealed a few details around the next update to Windows Phone 8.1 recently and now, they have officially detailed the Windows Phone 8.1 update.
Microsoft is simply calling it the 'Windows Phone 8.1 update' and it spreads Cortana availability to a number of countries along with new features to the OS. Cortana is now available in the UK and China and it also comes to India, Canada and Australia as an alpha.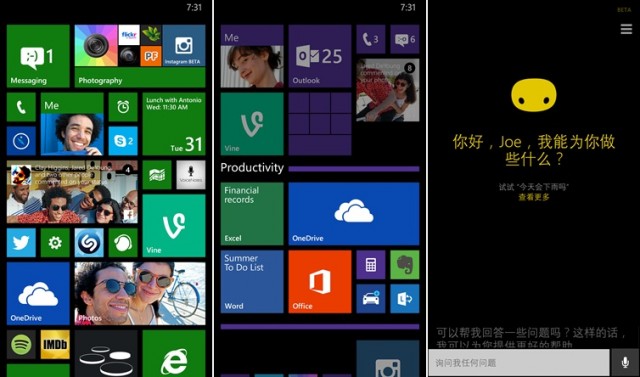 The update also brings folders on the Start Screen, Microsoft likes to call it Live Folders. You can create a Live Folder by simply dragging an app tile over another. It's called Live Folder because it still shows you the live tile updates. Microsoft is also fixing the Xbox Music app, which was ruined with Windows Phone 8.1. Xbox Music will get updated and it brings back a lot of features like live tile, background sync, kids corner support and a new quickplay feature.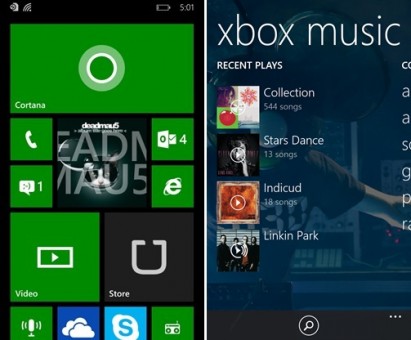 There's a new Store live tile with the update, which refreshes every 6 hours to show you the trending apps. Managing messages have become easier, as you can select several messages to forward and delete. A new App Corner is part of the update and it's similar to kids corner but for businesses.
The update also brings support for VPN, Qualcomm's Quick Charge 2.0 (for the Lumia 930 and 1520 and future devices), smart interactive cases to support upcoming devices like the 'One M8 for Windows', Bluetooth AptX and support for screen resolutions like 960 x 540 pixels and 1280 x 800 pixels for screen sizes up to 7-inches.
The new update will be released for 'developers' first, so if you're already using Windows Phone 8.1 developer preview, then you should get the new update next week. The general public is still awaiting Windows Phone 8.1 on their devices, so they will have to wait for next month for the update 1 rollout to start.