A File Manager was one of the features we were expecting with Windows Phone 8.1 but sadly, it did not make it. Then, a few days later, Joe Belfiore revealed that they are indeed bringing a File Manager for Windows Phone and it's scheduled to be coming in May. Today, we have more details on the Windows Phone File Manager.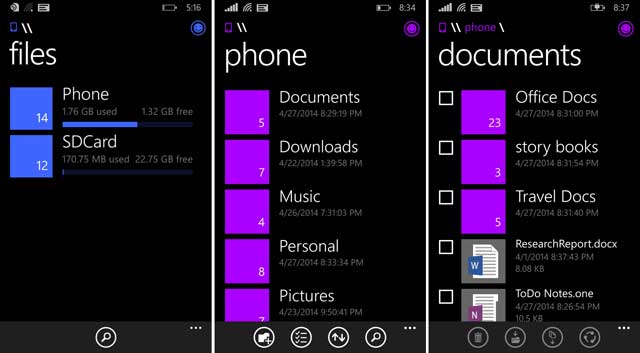 The Windows Phone File Manager will be simply called "Files" and it will let you do all the basic stuff you expect from a File Manager. You will be able to manage your files on both your internal storage and your memory card. Files will let you search for your files, let you move your files between the internal storage and your memory card, delete files, create files and share your files.
The new info comes from an admin at Windows Phone Uservoice forum who said, "In June, we will be launching a great file manager app for Windows Phone 8.1 called "Files" … just look for it in the Store then." 
Files will be available at the Windows Phone Store in June and while we don't know the reason for the delay, we are still happy that the much requested feature is finally coming. We'll surely let you know when the app releases.