Xbox 360 free with Nokia Lumia in S. Africa
Nokia Lumia is one handset that has surprised the most of us. Even though its decked with many fancy hardware and software tweaks, it comes nowhere near phones like the Samsung Galaxy SII, but has a price tag at which you can actually purchase a high-end Tab and have money left.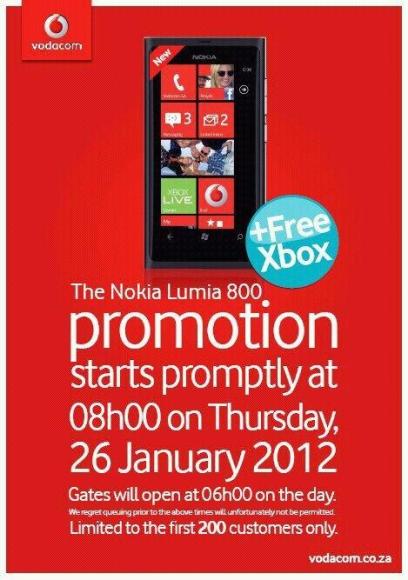 But, still it's selling like hot pies, thanks to Nokia's aggressive marketing strategy. The company is leaving no stone unturned in publicizing its Lumia handset the world over.

After providing free Xbox's in India and Singapore, it has now taken this scheme to South Africa. While the Lumia 800 is piped for an official South Afs release on 7th Feb, the first 200 customers who lay their hands on the Nokia Lumia 800 will carry home an Xbox, free-of-cost. Nokia Lumia promotion in South Africa starts tomorrow after it is launched at the Vodacom Dome.