Chinese smartphone brand Xiaomi is known for two things; One: Offering smartphones with decent hardware at lower prices; Two: Its flash sales that claim to offer products at dirt cheap prices. Well, Xiaomi made its debut in the UK last week by launching a total of 11 of its smartphones, and soon after, the company found itself in hot waters due to its flash sale.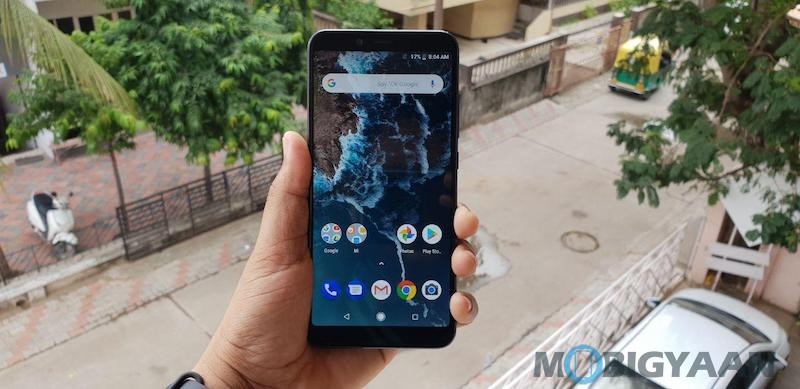 So what exactly happened?
Xiaomi often holds flash sales in different markets where it offers its products at dirt cheap prices. If you happen to live in India, you must be aware of the company's ₹1 flash sales (which too have been controversial in the past). Well, Xiaomi announced a similar flash sale in the UK as a part of which it was offering the Mi A2 and Mi 8 Lite each at £1 (around ₹92).
Xiaomi initially called its £1 sale "Crazy Deal", but it was later renamed to "Flash Sale". Well, this is what created a lot of confusion and misunderstanding amongst the customers.
Xiaomi was only offering a total of 10 units of Mi A2 and Mi 8 Lite (five each) during its £1 Flash Sale, but, as the sale was initially called "Crazy Deal", people thought Xiaomi would have more than just 10 units of its smartphones on offer at £1. Xiaomi has also been accused of not clarifying this prior to the sale by not mentioning it in the event's terms & conditions.
@XiaomiUK_ Your promotion for the £1 phone was a scam. Looking at the logic and browser requests, there are no calls to check stock limits, you simply swap the text to show 'out of stock' once the timer expired. pic.twitter.com/4HxKFENufL

— Phil Williams (@phil_williams81) November 9, 2018
A Twitter user going by the name Phil Williams accused Xiaomi of conducting a sale which was just a scam. He pointed out that Xiaomi's website was coded to display 'out of stock' as soon as this £1 sale kicked off, without actually checking for the stock, meaning Xiaomi was never going to give five units of Mi A2 and Mi 8 Lite each for £1 to the people of UK.
Furthermore, the terms & conditions of this sale stated that the units of Mi A2 and Mi 8 Lite would be offered on a first-come, first-serve basis. However, Xiaomi UK's Marketing Director Wilkin Lee said that units were not given out on first-come, first-serve basis, but were given out randomly based on a lottery system. This further miffed the people of UK.
What Xiaomi has to say?
Xiaomi UK has issued a statement apologizing for this entire incident. The company said that they renamed this promotional event to "Flash Sale" due to concerns about the "vagueness and potentially negative connotations of the terms "Crazy Deal"". Furthermore, Xiaomi also said that 10 customers were indeed able to buy the Mi A2 and Mi 8 Lite for £1 during the sale. You can read the entire statement from Xiaomi down below.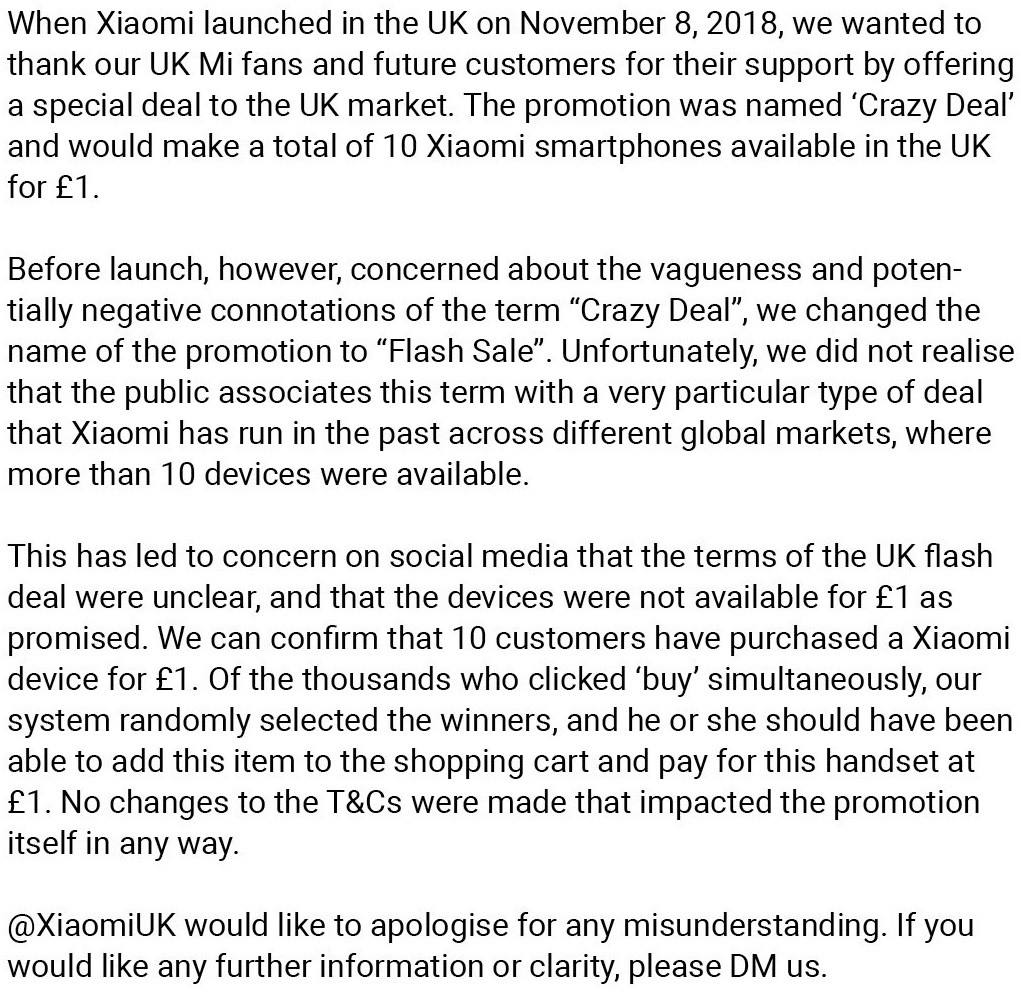 So, what are your thoughts about this whole incident? Do you think Xiaomi should continue with such promotional events and activities which can potentially hit their reputation? Let us know what you think in the comments below.